40+ Minimalist Wedding Cake Inspirations for Modern Filipina Brides
A lot of modern Filipina brides-to-be now prefer to have a minimalist wedding cake for their big day. And if you are one of them, you will find a lot of cake inspirations in this article.
Before we droll over wedding cakes, let's discuss what this minimalist theme is all about. According to the moneyunder30 website, "Minimalism is all about living with less". That's why the designs you are about to see will have fewer details and colors. Simple designs that can play a big part on your big day.
And based on our recent post at The Budgetarian Bride, here are the categories to help simplify your browsing experience:
All White Minimalist Wedding Cake Designs
Let's start with one of the most popular colors when talking about minimalism, "white". This is the simplest color to symbolize the purity of marriage and it perfectly fits the clutter-free minimalist lifestyle.
These are all-white wedding cakes but they all look different, in a beautiful way.

Claire made her own cake, and Maryrose got it from I Love Cakes (a Pangasinan-based supplier).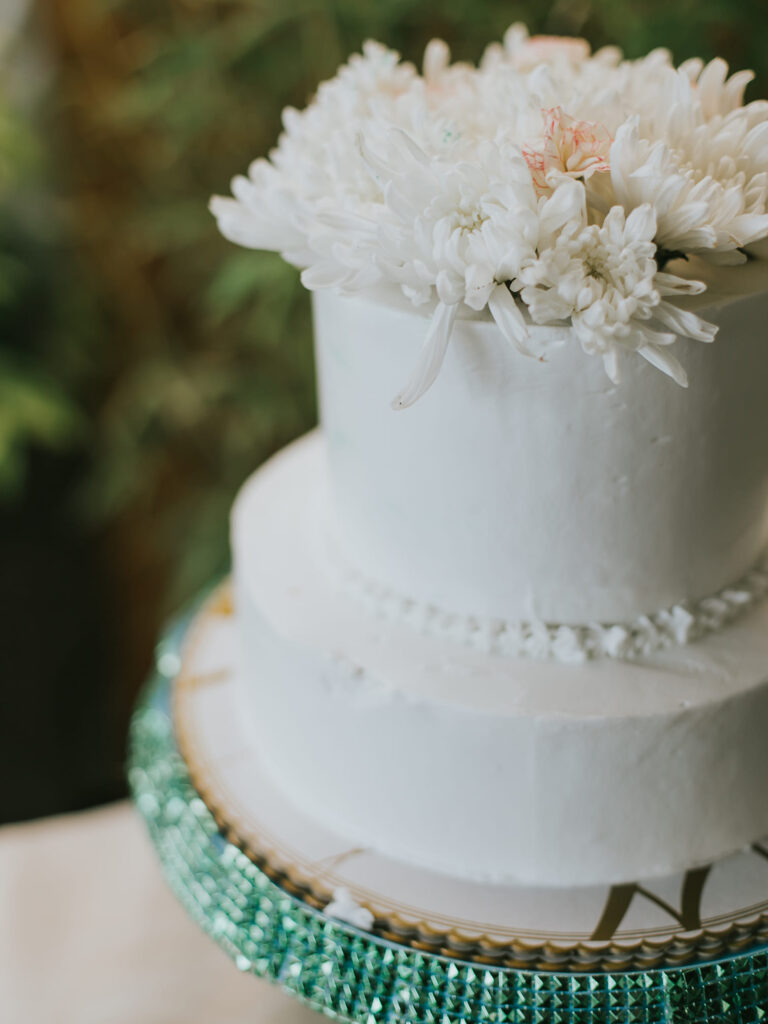 Black and White Wedding Cakes
If you think white alone is not a perfect fit for your personality, then you can add black! Black will give it more drama while staying true to being a minimalist.
Your wedding cake would still look elegant, clutter-free, but with some spice. What do you think about black and white cakes?
Carla's cake was made by Riza Dalistan Gianan, and Mikee got this idea from Pinterest.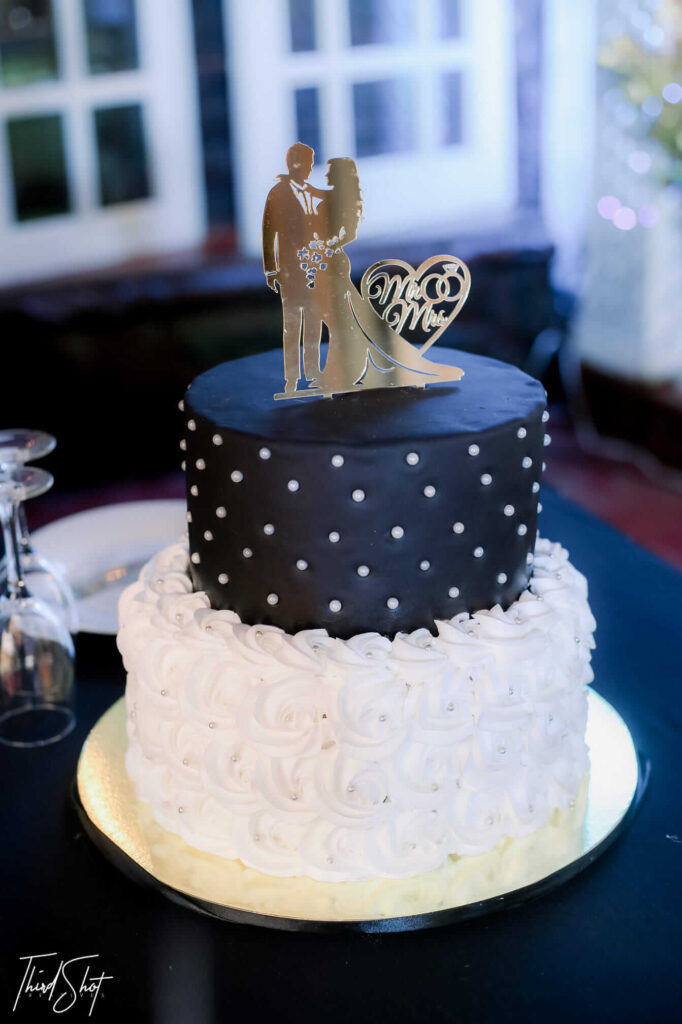 Multiple Layer Minimalist Wedding Cake Inspirations
Aside from adding a bit of color, you can also add some layers to your wedding cake.
Now, your wedding cake just got simpler and taller. We could not ask for more! 🙂
Danica got her multi-color cake from CVJ Catering.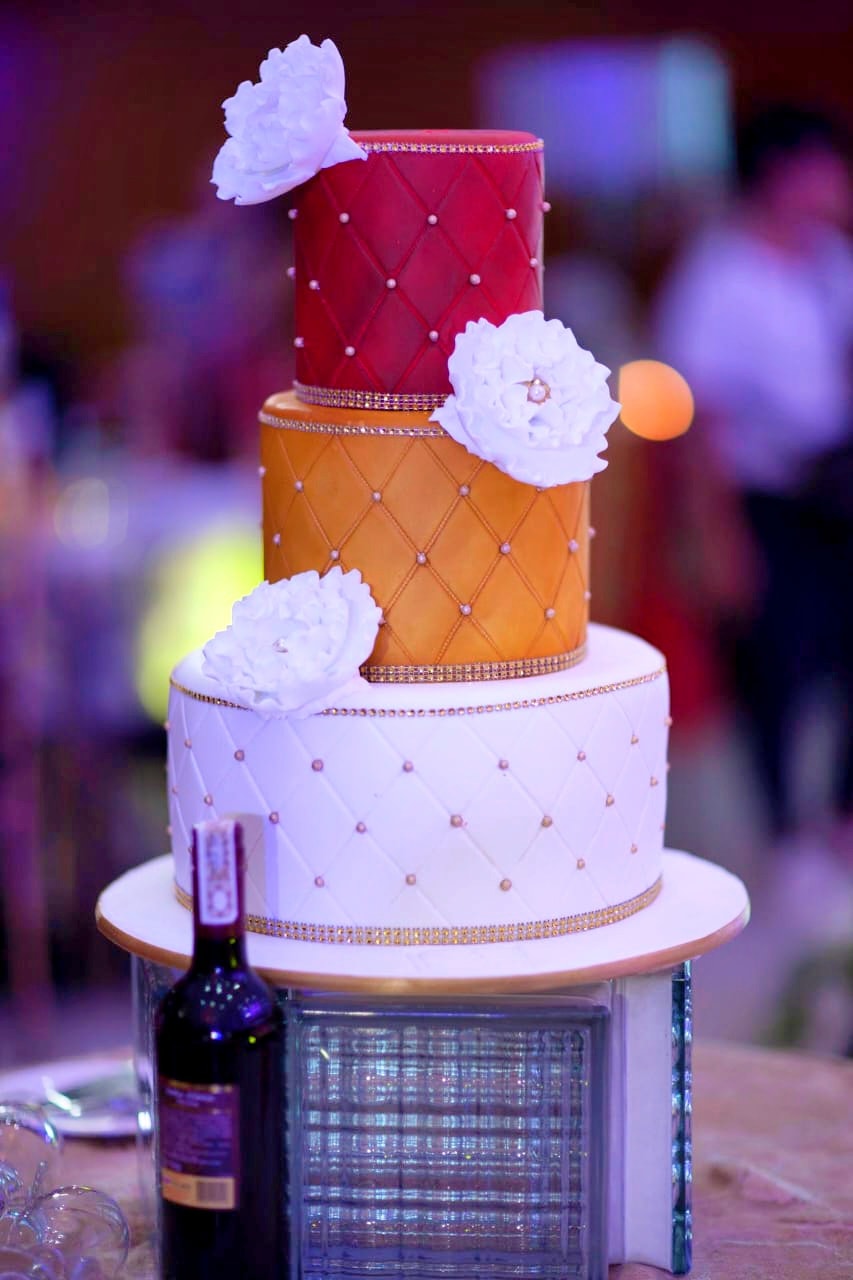 Unique Designs Minimalist Wedding Cakes
Being minimalist doesn't mean you can't express yourself. With a bit of creativity, you can actually personalize your wedding cake even if you intend to have fewer decors.
You can add a touch of gold, or include your furbabies, or just profess your love through your cake! Everything is possible.
April and Joanna got their cakes from The Cafie Bakery, Laarni's cake was made by Jehdeiah Rose Taniog, Nina's cake was made by her aunt Rajani Sweet, and Deng's cake was from Wadough's.
With Doughnuts
Not a fan of cakes? Then this option might just be the idea you will ever need: DOUGHNUTS!
Sarah used 3 dozen doughnuts from Dunkin' Donuts. While Janine got her Minimalist Cake and Sugar Glazed Doughnut by The Sunday Grams.
Minimalist Wedding Cake with Flowers
Aside from adding a bit color, you can also add some fresh flowers or succulents to make your minimalist wedding cake stand out!
Jackie got her cake from her friend Roma Janice Placides, Jhesa got it from Lazy Baker Cupcakerie, Allyssa's cake was ordered from Jericha Wong, Ja Ne Ta got it from SweetstuffbyNica Cakes & Cupcakes, and Nery just made her own wedding cake.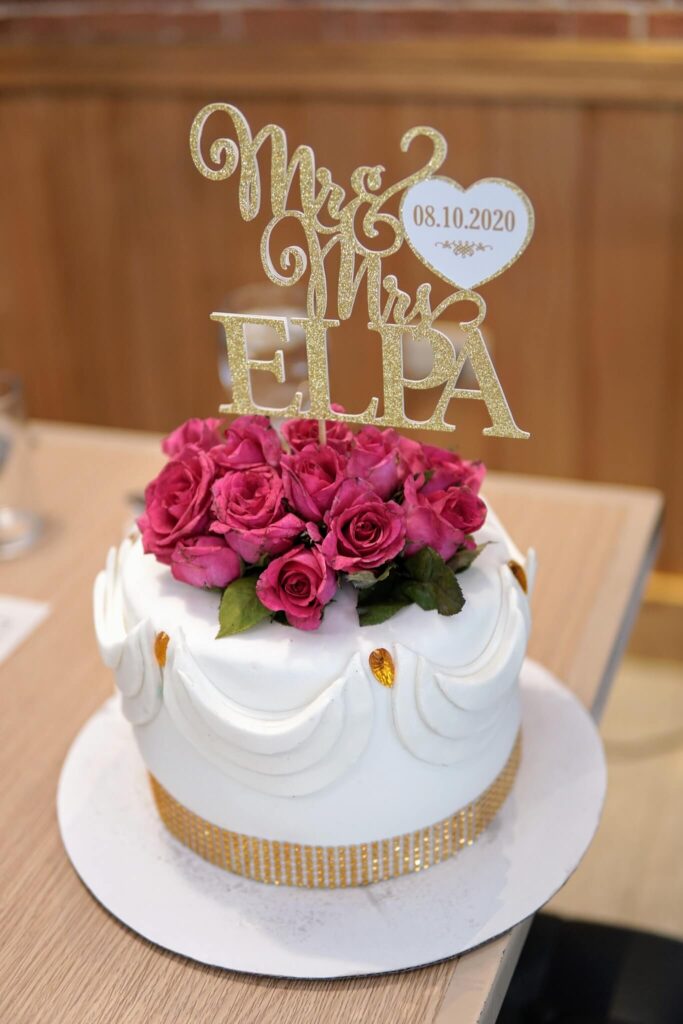 I hope you find this article helpful for your wedding preps. If you know a soon-to-wed couple, feel free to share this to them. You might just save them time from endless browsing.
Disclaimer: All photos are voluntarily submitted by the brides as you can see in this post: Minimalist Wedding Cake Post. The supplier names were provided by the brides/grooms, and we are not personally endorsing them. To suppliers, if you wish to be acknowledged with your work, kindly send us an email at camille@thebudgetarianbride.com.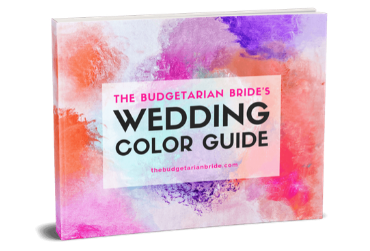 NOTE: You will receive your FREE Guide at the email address you will provide.