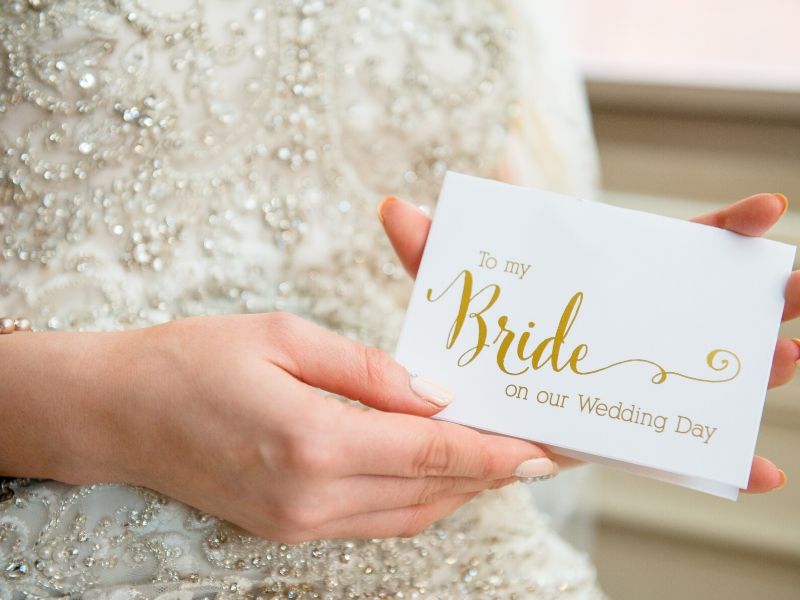 Ultimate Wedding Planning Guide for Clueless Brides (Save this!)
After the surprising and romantic proposal, the next step is to find a wedding planning guide that can help you plan your dream wedding.
That's why The Budgetarian Bride aims to help make wedding planning budget-friendly and stress-free without sacrificing the quality of the wedding.
In this ultimate wedding planning guide, you will know which specific suppliers you need to save or splurge.
Save or Splurge Wedding Planning Guide
For minor suppliers, splurge means I'm willing to spend 5,000 pesos or more for this. And save means I'm only willing to spend 5,000 pesos below.
List of minor wedding suppliers/items we will discuss:
For major suppliers, splurge means I'm willing to spend 20,000 pesos or more for this. And save means I'm only willing to spend 20,000 pesos below.
List of major wedding suppliers/items we will discuss:
Now that you have an idea, let's discuss them one by one. This is to help you understand why I answered save or splurge to these suppliers/items.
Wedding Planning Guide on Minor Suppliers
Wedding Shoes – Save
Personally, I only spent 1,000 pesos for my wedding shoes.
Why?
Because I wore a ball gown for my big day and I know the appearance of the shoes will not matter. Plus, I want to choose comfort over design.
Wedding Invitation – Save
During our wedding, we actually spent more than 5,000 pesos for the invitations. And after the big day, I realized that I should have minimized the expense on this one.
No one really keeps a physical invitation nowadays, except for moms and sentimental people.
The trend right now is e-invites, the soft copy you send on Messenger. People actually appreciate this one better.
If I were you, I would just print invitations for the entourage and the Principal Sponsors. The rest will receive e-invites. This way, you save on costs and you save the environment for being paperless!
Wedding Singers – Save
For our wedding, I wanted to imitate the wedding scene on Crazy Rich Asians movie. So I wanted to have "Can't Help Falling in Love" played live in violin while I walk down the aisle.
We inquired from some friends only to find out that it will cost 25,000 pesos.
Shocking, right?
That's why I had to let this idea go and look for alternatives. And here comes Spotify to the rescue!
We played the violin version of Can't Help Falling in Love via Spotify without spending thousands.
Snacks – Save
We served Puto and Kutsinta upon guests' arrival at our reception venue. This is to ensure that they will not feel bored or hungry while we have some picture taking before we leave the church.
We only spent 2,500 pesos for 100 packs of our snacks.
But since this is something that your guests will remember, you can also splurge on this. The trends right now include grazing table with cold cuts, fresh fruits, cheese, and nuts, unlimited coffee, salad bar, and doughnut wall.
Souvenirs – Save
Wedding guests do not really appreciate keeping souvenirs with the couple's face and name plastered on it.
That's why you can skip giving away souvenirs. And if you want to have souvenirs, give them something edible or useful.
Bridal Car – Save
For our big day, we used my husband's red car. It's not my priority to have a white vintage car that costs thousands of pesos.
I think its exposure would last 15-20 minutes only, and very few photos.
Wedding Cake – Splurge
With the current price of food ingredients right now, I think 5,000 pesos is the minimum pricing for wedding cakes. Those with 2-3 layers already cost this much.
Though, if you want to save on this you can try alternatives like cupcakes or doughnuts.
Gifts for Each Other – Save
Couples prepare gifts for each other as part of the video coverage of their wedding.
It's okay if you have the budget to splurge for this. I know some couples who really save up for this and gave their fiance's expensive gifts like PS4, watch, DSLR, or laptop.
But for me, I just gave him a perfume worth 3,500 pesos. I did not want to splurge because I think we have a lifetime to celebrate and gifts were not our priority for the wedding.
"Will You Be" Gifts – Save
These are the gifts you prepare for your entourage and your Principal Sponsors when you ask them to be part of your big day.
During our simple wedding planning, we totally skipped this one. Since we believed that if your chosen people were genuinely happy for your big day, they will say yes with or without a gift.
Crew Meal – Splurge
You need to prepare a crew meal for your suppliers to make sure they are well fed while the wedding is ongoing.
I wanted to give what's best for all our suppliers because I wanted them to treat me not just as another client but also as a friend. So, I gave them enough food and accommodation to help them perform their best for our big day.
Wedding Planning Guide on Major Suppliers
Wedding Gown – Save
My wedding gown costs 10,000 pesos only and it already includes simple robe, pillows, garter, arrhae, cord, and 2 veils.
There are lots of affordable choices in Divisoria and Disenyo Pandi in Bulacan.
Rings – Save
For the wedding rings, I chose to save because I want to feel safe in wearing the ring every day wherever I go.
I know some might feel like they want to splurge on this, and it's okay. However, if you are an employee who commutes daily, I find it challenging to wear a 50,000-peso wedding ring while riding a public utility vehicle.
And if you choose to keep it, the wedding ring will not serve its purpose, which is to be worn every day.
Catering – Splurge
If there is one thing that you can take away from this wedding planning guide, I hope you remember never to compromise the food.
This is a significant part of your wedding day. You and your guests will remember it, so make sure they remember this in a good way.
Splurge on food.
Make sure you have enough food for all your guests.
Reception Venue – Splurge
For the wedding venue, I think the 20,000 pesos budget is too small. Especially if you plan to get married in Manila or Tagaytay, you need to prepare a bigger budget.
Photographer and Videographer – Splurge
Aside from food, you should also splurge on your photo and video supplier.
After the big day, the photos and videos will serve as a remembrance of the most romantic day of your life. Make sure you hire the best possible person to capture the moments.
Hair and Makeup Artist – Save
Here in the Philippines, there are lots of affordable Hair and Makeup Artists. There are lots of options who can offer you lower than 20,000 pesos.
You just need to check their works thoroughly.
Venue Stylist – Save
Some catering and venue suppliers provide free venue styling. If you do not have a strict motif, you can let this one go.
In our case, our florist (YsabelaFlorist) provided us with lovely cherry blossoms set up for the church. It already looked good without even hiring a stylist.
Honeymoon – Splurge
As the first official travel as husband and wife, let's splurge on this! This is also a celebration of successfully planning your wedding.
Plus, you can bear a child right after this. So go out and enjoy Mr. and Mrs.
OTD Coordinator – Splurge
To help you make your big day stress-free and organized, hiring an OTD Coordinator is a must!
During our own wedding planning process, we did really see the value of hiring one. Until the last few days of planning.
We realized that all our family members will become busy and I cannot handle all the concerns since I am the bride. That's why we booked an OTD Coordinator a few days before our big day.
And I'm so glad we booked Events by SK because they really know what they were doing. They were so professional in dealing with the concerns, and the timeline was followed, our wedding happened on time.
I think OTD Coordinators are so underrated.
Wedding Planner – Save
When I wrote the eBook called "Wedding Planning for the Clueless Bride-to-be", its main objective is to eliminate the need for wedding planners.
Because one of my realizations in creating this planning your wedding book is that brides already have the idea of what they wanted to happen. They just need to know how to plan a wedding step by step.
That's why I recommend our online wedding planning tool to save you from spending 50,000 or more for a wedding planner.
If you only have weekends to plan, with a limited budget, go ahead and check out Wedding Planning for the Clueless Bride-to-be.
Happy preps!