To find out the things wedding guests love about weddings, I asked my Facebook friends. I actually posted this question on my personal Facebook account:
Bukod sa food sa reception, ano pa ang inaabangan nyong part kapag umaattend kayo sa weddings?

-Camille Fornela
(Aside from the food at the reception, what else do you anticipate the most when you attend weddings?)

Just when couples think that expensive weddings equate to being more memorable, my friends answered these:
14 Things Wedding Guests Love
#1 Bridal Walk
As soon as the huge church doors slowly open, and the most romantic song plays, you'll see the most beautiful person in white.
She gently tilts her head, and everyone stares at her as she walks down the aisle.
I actually find this part very emotional, raw, and sincere. There's no wonder most of my friends voted for this one.
#2 Same Day Edit Video
One of the things wedding guests love is when the SDE video starts playing.
It's wrapping up the whole day, and all your wedding preparations boil down to this moment. From preparation are until the reception, it's all captured creatively by your videography team.
And I must say, only the people who truly care about your day will stay until the end of the program to witness this tear-jerking part.
#3 Who Will Cry First?
When I saw this comment, I can't help but laugh.
Seriously, finding out who among the bride and groom will cry first is one of the things wedding guests love.
Will it be the bride behind her veil as she walks down the aisle?
Or will it be the groom who admires his bride while he's waiting at the end of the aisle?
I know that this one doesn't have a price tag, but your guests will definitely wait for this moment.
#4 Priest's Sermon
It's like attending a mass, but this one reminds everyone why do people get married.
It keeps our beliefs and faith intact, while we celebrate the union of two people in love. No wonder people actually enjoy hearing the priest's sermon during the wedding.
#5 Exchange of Vows
Wedding guests also love hearing your "I do's".
This part is not just memorable for the couple, but it's also much anticipated by guests.
Because it's the moment you declare your love to your partner in front of God, as witnessed by everyone close to you.
#6 First Kiss
After the declaration of your love, the priest will now pronounce you as husband and wife.
And what's next?
"You may now kiss the bride."
And everyone gives their 100% attention to the newlyweds. It's the first time the couple will kiss each other as husband and wife.
#7 Newlywed's Entrance
After the church ceremony, the couple will proceed to the reception venue.
And there will be a grand entrance as the emcee welcomes the newlywed.
Some couples prepare a dance number, while others create a scene to make this part extra fun.
#8 Emcee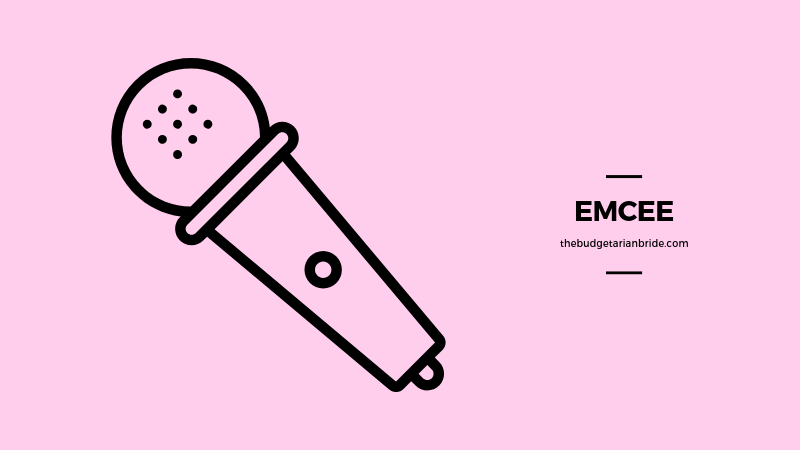 One of the suppliers you need to invest in is a wedding host or emcee, aside from an OTD Wedding Coordinator. The liveliness of your big day solely depends on him/her.
And here's another reason for you to get a good emcee: guests actually remember how good or bad your wedding emcee is.
So, make it memorable in a good way!
#9 First Dance
Make sure you choose a romantic song for your first dance because it's one of the things wedding guests love.
And if you want everyone remember you on a positive note, it's better you have a rehearsal. Especially if you will dance to an upbeat song. It's a trend right now!
P.S. I guess the wedding guests didn't mention the "Money Dance" because it's not so fun for them. But for the couple, I bet it's on top of their list!
#10 Message to Parents
During our wedding, this part was the most emotional for me. It's more emotional than my walk down the aisle.
When the emcee asked us "When was the last time you said I love you to your parents?", I couldn't help but cry.
I prepared a message for my mom and my brother, but at that moment, I just cried and whispered I love you and Thank you to them.
So, I think wedding guests want to witness that kind of intense emotion during our big day.
#11 Couple Games
It's surprising that none of my friends commented about bouquet throwing or garter toss. But someone mentioned "Couple Games".
Which leads me to my conclusion that maybe the single friends dread the single games, while the couples are very competitive and very much willing to join couple games.
I hope you prepare some games for those who volunteer themselves; the couples!
#12 Raffle Prizes
I guess the weddings today include raffles to make the wedding guests stay until the end of the program.
Since it's very usual for lots of guests to leave right after the meal.
If guests actually wait for the announcement of the raffle, then give them more reason to stay. You can allot the souvenir budget for the raffle prizes.
#13 After Wedding Party
Right after the formal reception program, guests would also like to stay a little bit more for the after wedding party.
If you will provide this kind of party, make sure you inform your guests ahead of time so they know what to expect.
#14 FOOD!
Despite mentioning on the first part of my question ("Aside from the food in the reception"), my friends still commented about food. I guess this is the most important part of the wedding for every wedding guest.
Well, I must admit, I always remember good food from wedding celebrations 🙂
I hope the result of my survey with friends can help you define your wedding priorities better.
How about you, what's your favorite part of weddings? Comment down!
Need help in wedding planning? Check out Wedding Planning for the Clueless Bride-to-be!
NOTE: You will receive your FREE Guide at the email address you will provide.
14 Unexpected Things Wedding Guests Love (I Wish Everyone Knew About it!)