Changing Surname After Marriage – Is it required in the Philippines?
Changing surname after marriage is one of the most common misconceptions we have here in the Philippines. Most brides think that after the wedding, they are obliged to change, and use their husband's surname.
There was actually a love quote that even romanticizes this misconception. And it goes something like this…
He stole my heart so I'm going to steal his last name.
But according to Article 370 of the Civil Code of the Philippines, a married woman has 3 options.
Options of a Married Woman:
Her maiden first name and surname and add her husband's surname
Her maiden first name and her husband's surname
Husband's full name, but prefixing a word indicating that she is his wife, such as "Mrs."
In addition to these options stated by Article 370 of the Civil Code of the Philippines, Supreme Court also explained that a woman is "allowed to use not only any of the three names provided in Article 370, but also her maiden name upon marriage. She is not prohibited from continuously using her maiden name once she is married because when a woman marries, she does not change her name but only her civil status. Further, this interpretation is in consonance with the principle that surnames indicate descent." in the case of Remo vs Secretary of Foreign Affairs.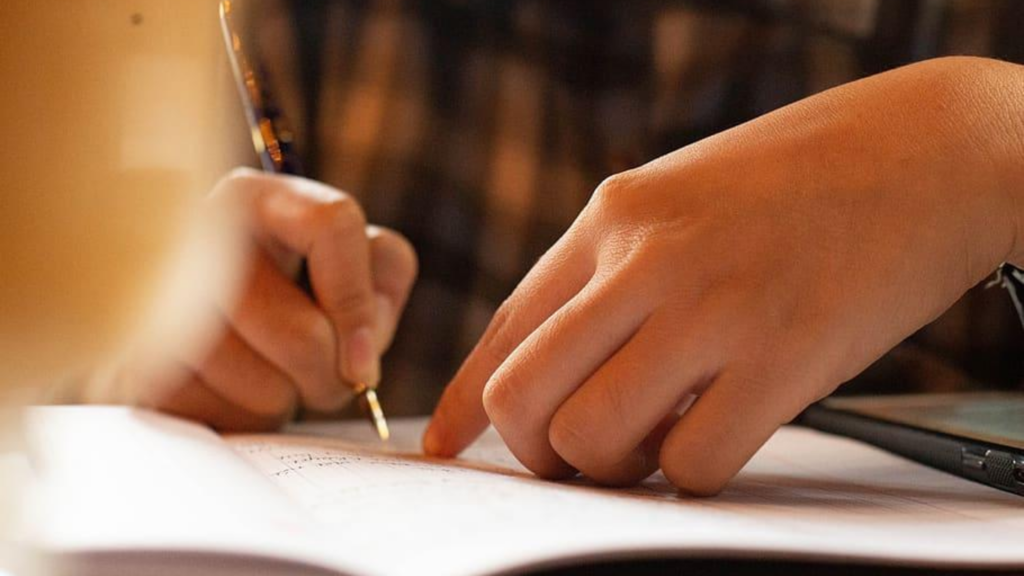 As also stated in the Memorandum Circular No. 2016-07, "a married woman has an option, but not a duty, to use the surname of the husband."
In layman's term, it only means that a married woman may choose to retain her maiden name, hyphenate, or use her husband's surname. And all these options are absolutely legal.
Are Brides Aware that Changing Surname after Marriage is not Obligatory?
I actually asked The Budgetarian Bride's Community last June 2, 2020 if they choose to change or retain their surname. Which, I think, by reading the thread, you'll notice that some brides in our community are already aware of this. You can read the full thread here:
Here's what some brides say about this question:
I'm using my husband's surname now but retained my signature cause why not!
I decided to change it kasi kilig sya lol

Carissa Firmanes
I retained my maiden name and add my hubby's surname. Ang lakas kasi maka Dra. at Atty. ng hyphenated yung surname. Hehe. 😊😍😉 In respect to my husband, I consulted him before I finally decided to change name in all my documents. Good thing he said it's okay. 😊😊😊
Since Government Employee ako, the first thing I did was to request for change name and status to the Civil Service Commission and everything follows.
I've been using Adenette Linis Medina-Geron since July 2018. 😍😍😍 We tied the knot on April 30, 2018.

Adenette Linis Medina – Geron
Nagpalit po. Medyo hindi rin po kasi alam ng mas nkararami na pwdeng maretain. Akala ng madami eh its compulsary na magpalit from maiden to a husband's surname.
Pero hindi po kaya mas marami ang malito o mas maraming tanong kapag married ka pero maiden name ang gamit mo? Lalo na sa mga govt docs. 🧐🤔

Regie Bartolome-Araw
As Regie mentioned, since a lot of people are still unaware of these options, a lot of people are also confused. I, myself, included.
I had to ask again the inner circle of The Budgetarian Brides to enlighten me if in case a married woman chooses to either hyphenate or retain their maiden name. There are top three questions in my head, and I wanted to hear answers based from real-life situations.
So, here are additional information for you!
#1 What if a married woman chooses not to change the surname after the wedding, what will be the surname of their child?
Surname of the child's father as it reflects on the records of birth cert of the child or any public instrument. (Reference: Article 174 Family Code Re Filiation in relation to Article 364 of the Civil Code on Use of Surnames.

Note: The woman's preference to use her maiden name does not in any way affect the rights of her child to use the father's surname.

Denah Shiela Mondejar Abne
Sa case namin magkakapatid, lahat kami sunod sa surname ng father ko kahit push nanay ko na Valdez pa rin siya hehe Marriage certificate daw hinanap sa Mom ko when she gave birth to us tapos sinunod yung maiden name niya.

Irene LLagas
Follow sa father, maging middle name nya ung sa mother, pero sa case ng cousin ko, hyphenated ung sa anak nila (no worries guys, chinese sila pareho, haha tag 3-4 letters lang apelyido ng cousin ko and husband nya 😂

Em Wong
Kapag married, sa surname po ng father. Matic yun. Nagkakaroon lang po ng additional requirements (e.g. pagpirma ng affidavit of paternity) if hindi married ang parents.

Mu Ning
#2 If you choose to hyphenate your surname (e.g. Juana Dela Cruz-Santos), isn't it inconvenient to process documents and IDs? Are there any challenges or confusions?
Medyo hassle lalo pag mahaba yung last name pareho (husband and wife), some do ask why its hypenated, minsan bigla nalang nila nilalagay yung husband's last name so double check parin

Meg Dean Leorna
Medyo lang po may confusion sa iba kc po hindi familiar sa hypenating ung ibang tao, nasanay kc sila totally palit ng surname kapag nag asawa na though common lng po kasi ito sa professionals like doctors,atty. And engineers kung saan mas nakilala sila sa maiden name kya need nila i hypen name nila. But for me po kasi choice ko sya as respect to.my fathers last name. Tska struggle lang po sa mga pagpi fill-up mnsan kasi mhaba 😁

Jaki RM
Not yet graduate but is planning to hyphenate my name. Based sa nalearn ko, magiging complicated lang sya kung hindi in synced yung IDs. Pero can't provide credible answer kasi di pa ako married 🙂

Denah Shiela Mondejar Abne
Sakin ok lng, nag hyphenate ako. BUT INGAT SA MGA OLDIES NA NAKA ASSIGN SA MGA REGISTRATION BOOTH KAHIT SAAN, HELLO SSS AND PHILHEALTH. SORRY PERO SHUTA NAGMAMAGALING TALAGA SILA NA DAPAT IFOLLOW LAST NAME NI HUSBAND. AND SA PHILHEALTH PAG NA SUBMIT NA, WALA KA NG CHOICE NA MAG REVERT TO MAIDEN NAME UNLESS ANNULLED KAYO.

Em Wong
#3 What if you and your husband do not share the same surname, what is the proper way to address you, like in invitations?
Para mas madali, for me, d nmn ganun ka official tlga mga invites, ok lng sakin na ma address kami as Mr and Mrs Husband's Last Name.

Em Wong
For the invites, pwedeng Mr. (Surname) & Mrs (retained surname)

Leslie Dueñas
Pwede pa dn naman po same surname kay mister (Mr./Mrs. Dela Rosa) or ilagay full name nmn ng separate (Mr. Miguel Dela rosa/Mrs. Jaki Romero)😊

Jaki RM
Mr. (husband's surname) and Ms. (hyphenated surname) eg. Mr. Soriano and Ms. Gonzaga-Soriano / Mr. Soriano and Ms. Gonzaga)
(Reference: CNN)

Denah Shiela Mondejar Abne
Most of the time, inaassume ng nagpapadala ng invite na Mr. & Mrs. (Husband's surname) ang inilalagay

Mu Ning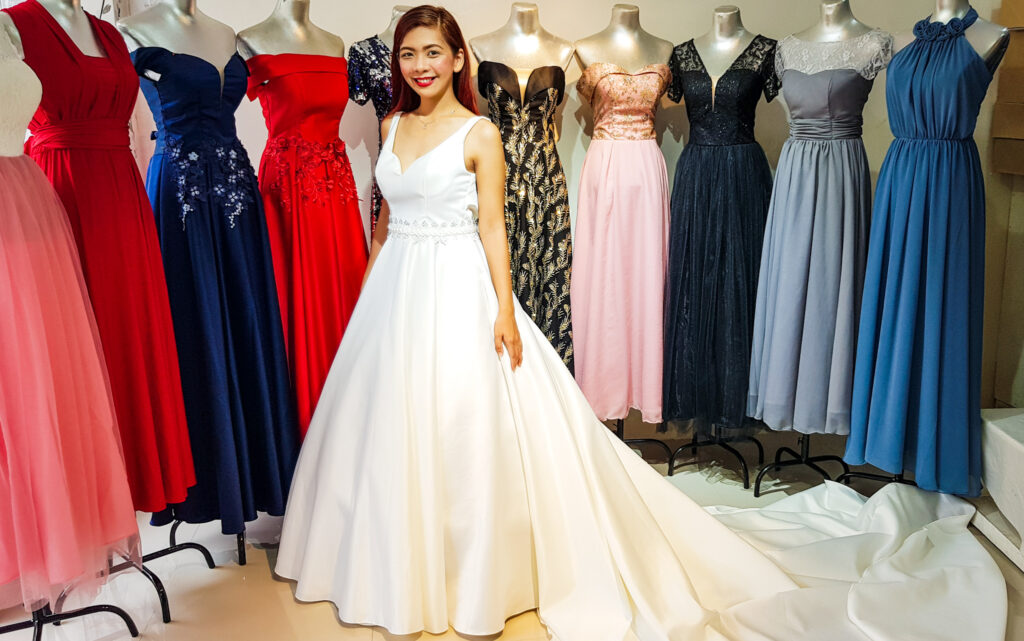 And that's it for our discussion about changing surname after marriage!
I hope you find this article fruitful, please feel free to share to your friends, and leave a comment below if you want to suggest future blog topics from the Budgetarian Bride.
If you are planning to have an Intimate Wedding in the Philippines, but you have no idea how wedding happens during a quarantine period, you can check this full guide: https://thebudgetarianbride.com/intimate/
Changing Surname After Marriage – Is it required in the Philippines?