On your wedding day, all your wedding preparation efforts will now pay off and you will experience one of the biggest moments of your life.
Surely, there will be lots of things happening all at the same time on your wedding day.
There were some things you will not even notice, but there will be moments that can last a lifetime.
To give you an idea, here are my personal realizations during our wedding day:
#1 Wedding is just a Day, Marriage Lasts a Lifetime
If you had 6 months to prepare your wedding day, I hope you also spend some time to prepare yourself for marriage.
Couples tend to stress themselves preparing for their dream wedding that they forgot to nurture their relationship. And when we say relationship, it's not just between the two of you, you should also nurture the relationship with your future in-laws.
#2 Don't Forget to Thank Your Groom/Husband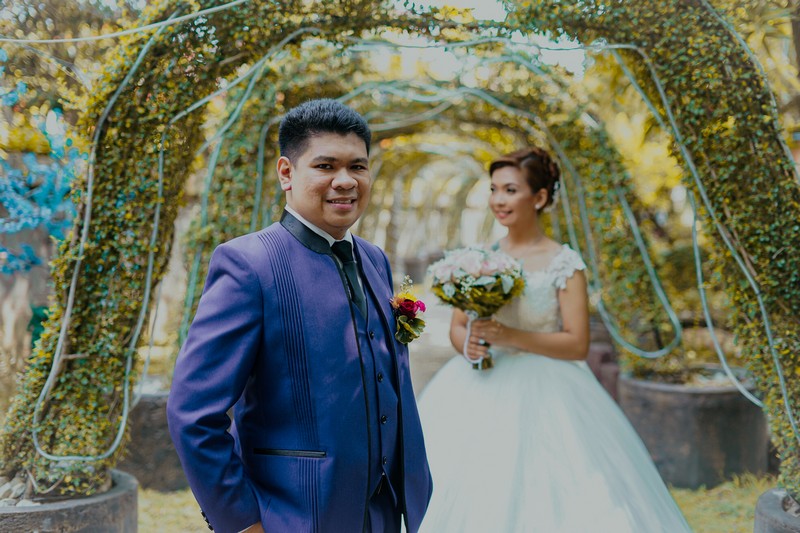 On your wedding day, don't just be thankful to your parents, suppliers, and wedding guests, thank your partner, too.
No matter how stressed or tired you are with wedding planning, don't forget to acknowledge your better half.
#3 Your Wedding Will Reveal Who Truly Cares About You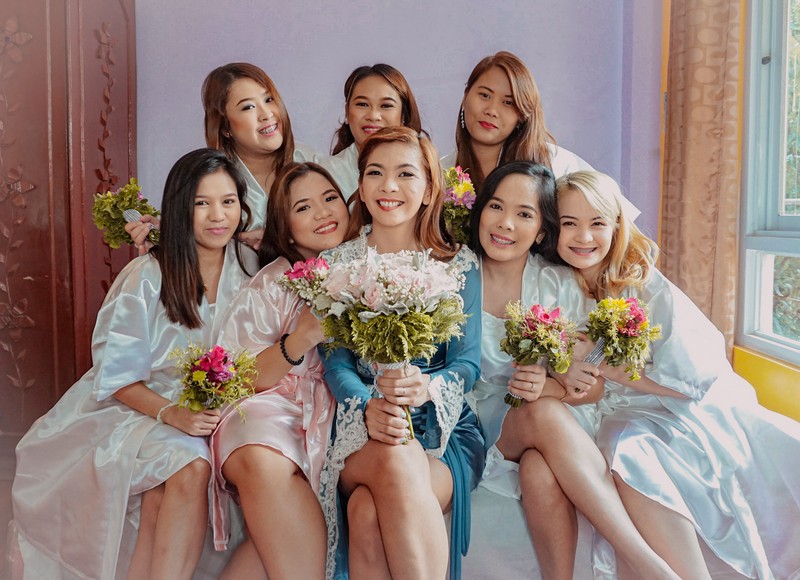 There will be people who you think cares a lot about you but will disappoint you come your wedding day. This is heartbreaking.
And there will be unexpected people who will give you so much importance during your wedding day. Someone might give you unexpected gifts, monetary support, or just by being present despite their distance.
#4 Your Groom-to-be's Character Will Be Revealed To You
During Wedding Preparations, you will realize how your groom-to-be handles stress, pressure, and financial concerns. And despite witnessing all these, will you still marry him?
#5 Relationships are More Important Than Your Dream Wedding
I know how stressful and exhausting wedding plannings can be, but you have to think a lot before you spit out negative words. remember that you can never take them back.
If your parents or in-laws insist on inviting a certain guest, weigh things properly. If an additional guest would cost another 1,000 pesos, will you let this amount ruin your relationship with your parents or in-laws?
#6 Don't Sweat the Small Stuff
To become the most beautiful bride on your wedding day, you need to learn to let things go.
You don't have to worry about small details of your wedding.
For example, your motif is mint green. And your cousin messaged you that she has no mint green dress to wear on your wedding.
As much as you want all your guests to wear your motif, you can't stress yourself with every wedding guest not wearing mint green.
#7 Be a Happy Bride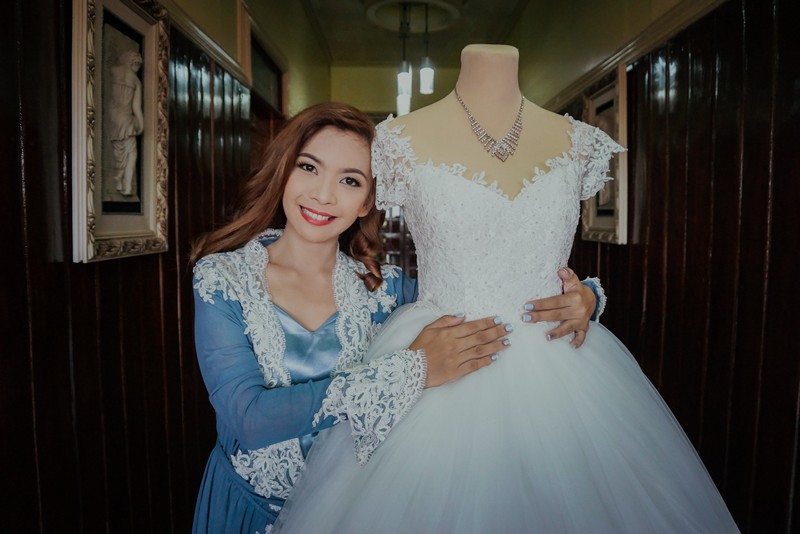 Forget about your stress and concerns, because you have to be a happy bride to radiate the fun bridal glow.
Enjoy your day, and tell yourself that you are the most beautiful woman today!
#8 Be Firm With Your Budget
If you want to stay away from debts and loans, you need to stick with the budget you both agreed on.
Stop thinking about others' perception of your wedding, just spend what you can. You can still get married even without a 5-layered wedding cake
#9 You Can Let the Seat Plan Go
Drafting the Wedding Guest List is already time-consuming, how much more for the seat plan.
As our OTD Coordinator advised us, letting your guests sit wherever they want can lessen the stress and tension of your wedding day.
Plus, you need to make room for adjustments in case one or more friends cancelled right before the wedding day.
#10 You Need a Good Sleep
Aside from less visible eye bags, a night of good sleep can also give you the presence of mind. If you had a good sleep a night before your wedding day, you will look fresh and your mind is alert.
Trust me, it will be a long day ahead filled with pictorials and meeting with lots of people. You would not want to look sickly for this once-in-a-lifetime event.
#11 Trust Your Suppliers
Provided that you conducted thorough research and you had a proper contract with them, you need to give your 100% trust with your suppliers.
Thinking negatively about them won't help you on your wedding day. What you can do is build a rapport, take good care of them, and discuss your expectations.
#12 When Stressed, Go Back to WHY You Are Getting Married
In case you forget, this is the definition of marriage by www.vatican.va:
The matrimonial covenant, by which a man and a woman establish between themselves a partnership of the whole of life, is by its nature ordered toward the good of the spouses and the procreation and education of offspring; this covenant between baptized persons has been raised by Christ the Lord to the dignity of a sacrament.
See? No fancy wedding gown, styling, or expensive things mentioned.
Marriage is all about the union of the man and the woman.
On-The-Day (OTD) Coordinators help the couple during their wedding day. I know this kind of wedding suppliers are underrated, but couples need them!
They keep track of the timeline, from the preparation area to the reception program. Also, they make sure all wedding suppliers function/deliver accordingly.
They even take care of the smallest details like receiving the lechon or the wedding cake in the reception, and a lot more! The success or failure of your big day highly depends on how efficient they are.
#14 Whatever Happens, SMILE!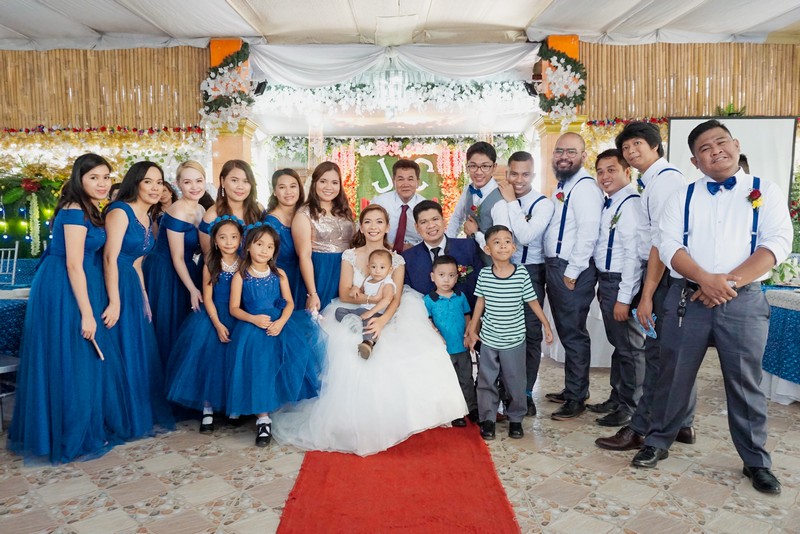 Bear in mind that on your wedding day, the cameras and smartphones will take lots of pictures of you.
Even if you feel tired, you need to smile. You do not want cameras to capture an ugly photo of you.
#15 Wear Comfortable Shoes
A week before your wedding day, you need to practice walking in your wedding shoes. Even if you just stay at home, wear your shoes the whole day.
If it feels comfortable, it's perfect for your wedding day. If not, you need to do adjustments or you might need to consider a different pair.
#16 No Matter How Prepared You Are, There Will be Mishaps
In a perfect world, your family, friends, entourage, and wedding suppliers will come on time. Everyone knows exactly what they need to do at the exact time.
Unfortunately, we're not in the perfect world. You will experience mishaps on your wedding day, and it's up to you on how you will handle them.
I hope you find this article helpful. If you need a step-by-step guide on wedding planning, check out The Budgetarian Bride!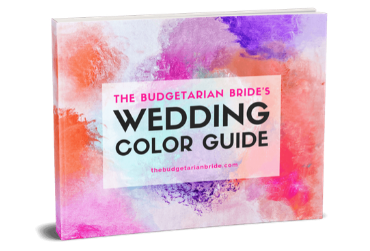 NOTE: You will receive your FREE Guide at the email address you will provide.
16 Sentimental Realizations On Your Wedding Day (Must Read!)