Based on our recent post, here are the top 10 bridal bouquet that won our hearts!
From Pinterest ideas that come to life to DIY projects, these are what fellow budgetarian brides loved.
Top 1 Louela Gomez Portentado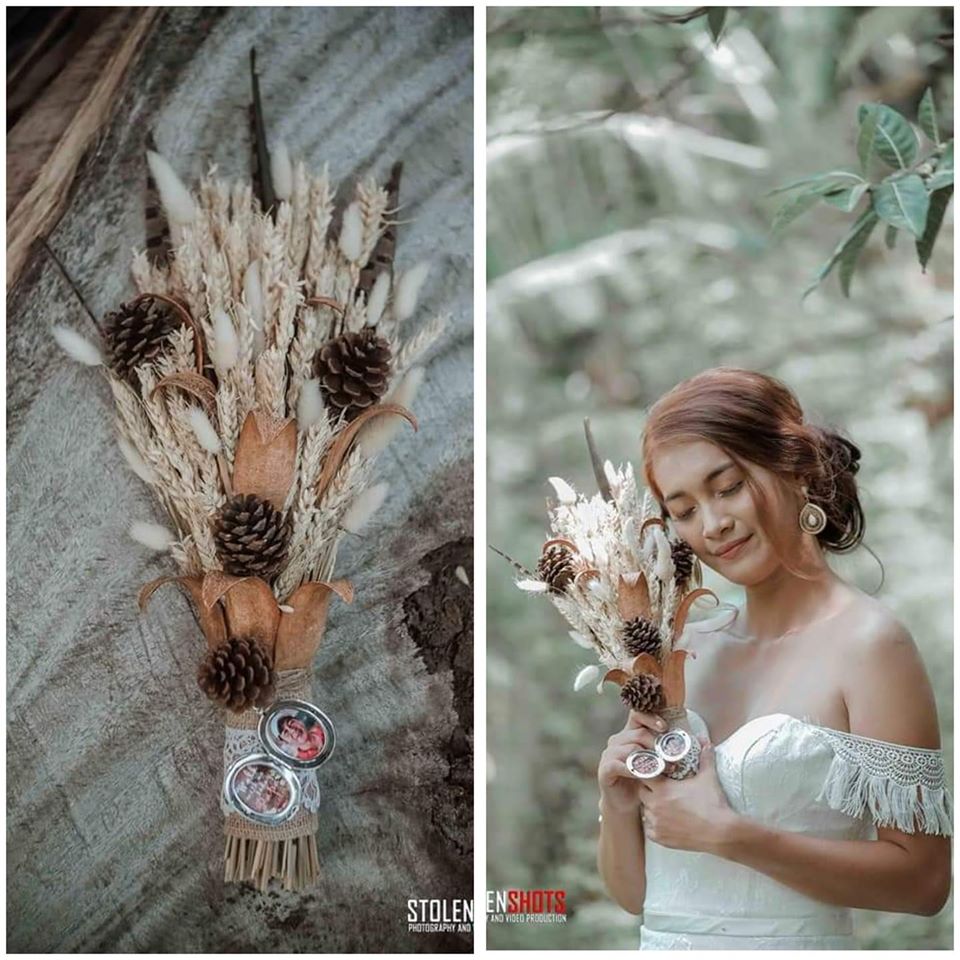 My DIY non-traditional all dried rustic bouquet. Hanggang ngayon nakadisplay sya sa bahay namin kasi hindi na ako nagwoworry na malalanta pa sya. Sayang ang flowers kapag nalanta na, atleast ito eh memorabilia mo na from your once in a lifetime special day. I just ordered yung iba sa online and arranged it, added some other details like that curled Mahogany fruit shell na pinulot ko lang sa province namin😅. Pangdagdag details lang din and it turned out nice naman😊. Sobrang tipid nya kasi yung iba napulot ko lang kung saan-saan just be resourceful lang. Of course, I put my Papa's photo para I can feel that he's walking me down the aisle parin. ❤️
Top 2 Ziah Ramos – Aguinaldo
Here's my cascading boquet from JEM Creatives 🌻🌹🌿
Head Florist:Rodan Cervanez
Top 3 Cecilia Denece Bobadilla Baldazo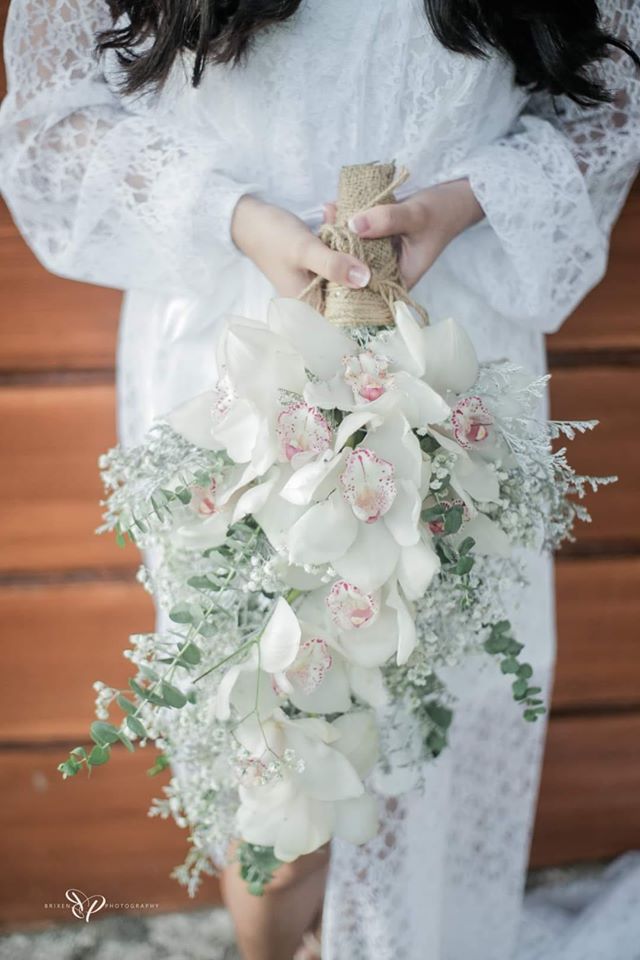 Fan kasi ako ng kasal ni Alyanna at Kardo kaya Alyanna's bouquet inspired yung pinagawa ko sa florist 😅 by Jems Floral Creations
Top 4 Ira Katrina Mendoza – Valerio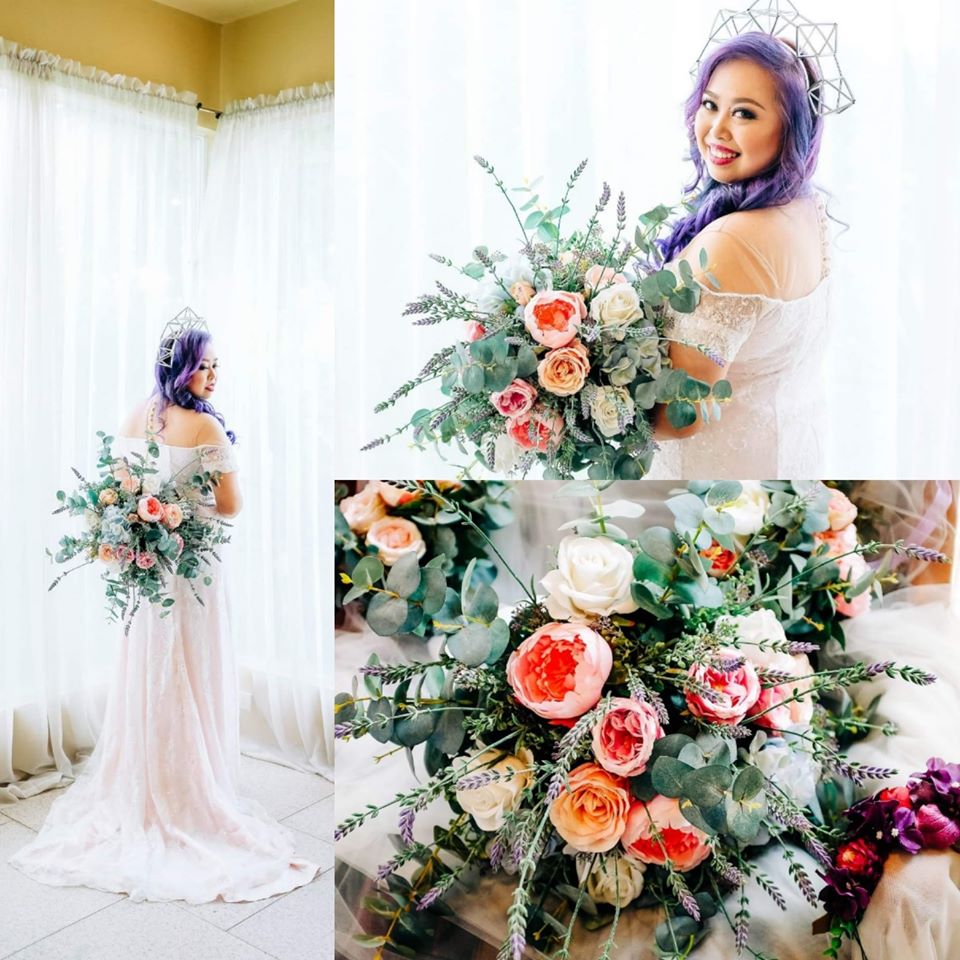 Budgetarian bouquet since these are artificial flowers bought at Landmark Trinoma. Hassle free, won't wilt, no need to pay for preservation fees. 🙂 I can display the bouquet in our house. ❤️
#TeamPATIRA
Patrick John Valerio
Top 5 Kristine De Nartia Ablis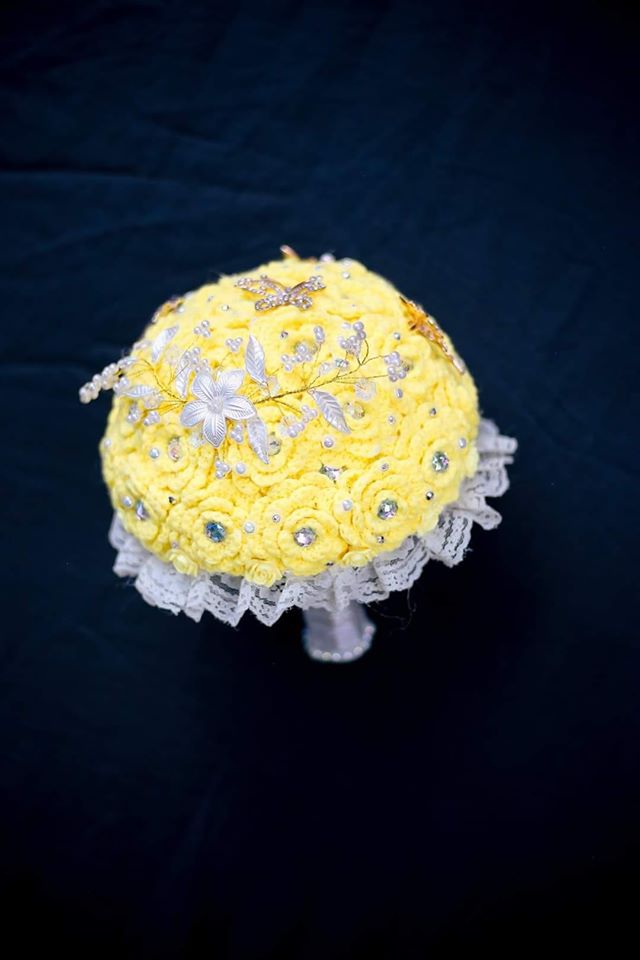 Crochet bouquet made by me ❤😊the night before the wedding ko lang sya natapos… Actually buong entourage ko ako ang gumawa ng bouquet pati boutonnieres 😊
Top 6 Mavee Calayan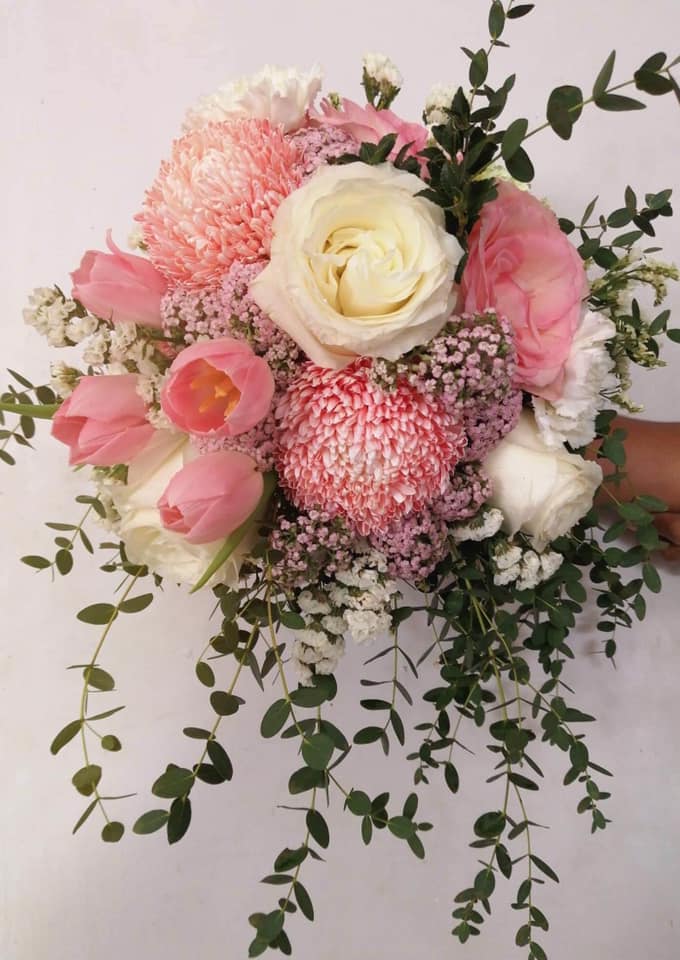 Super love ko po yung bouquet ko by Jade U. Kha. ❤️ Inspired from Pinterest 😊
Top 7 Antonette Baquiran Haganas
Simple bouquet lang po gusto ko. Not extravagant. My childhood dream turns into reality, baby's breath po talaga fave ko. 😍😍😍😍 Perfect for my Dawn wedding.
Top 8 Genevieb Jorillo Marasigan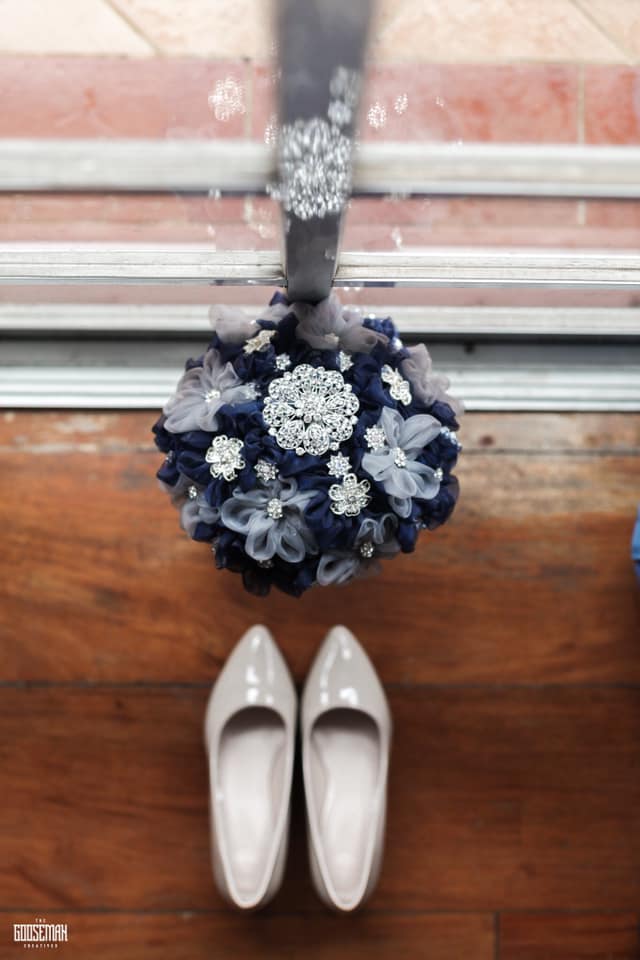 My Handmade fabric bouquet.❤️
Top 9 Jenny Rieza Orillosa-Luciano
My Budgetarian ARTIFICIAL bridal bouquet. Made by my florist/ Maid of honor Rhe Jie Sun. Why artificial? Because I wanted to see my bridal bouquet everyday to remind me of the most important day of our lives😍. DIY lahat. Wedding day 121818
Top 10 Bhelle Cordero – Yu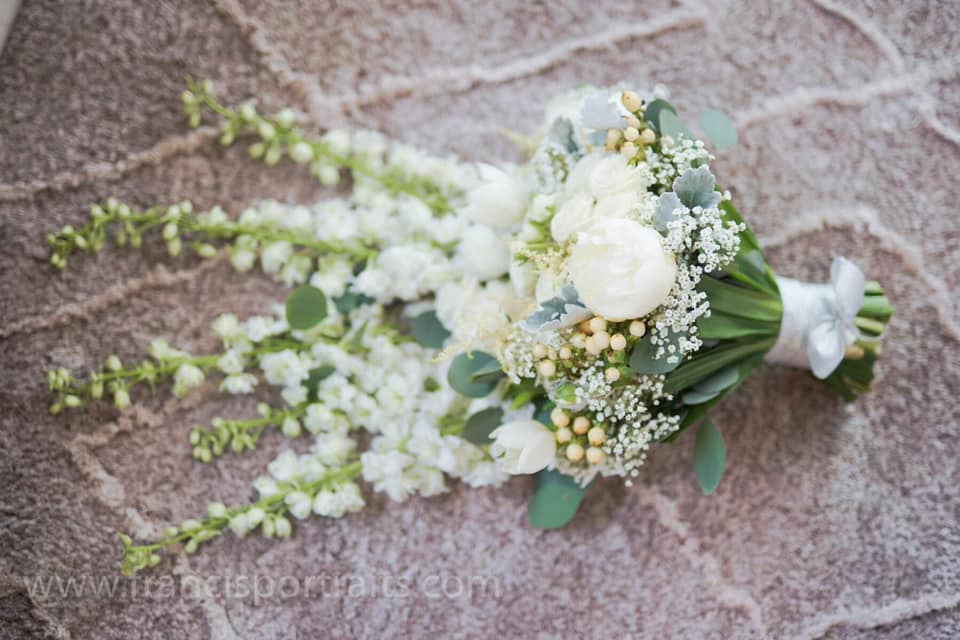 Opted for white and green colors only 😍
Camille's Choice Award: Zahra Saw-Vispe
This artificial flower arrangement captured my attention. It looks very Pinterest-y and very neat.
I hope you loved all the wedding bouquet pictures we featured! If you want to be part of the next featured brides, you can like our page The Budgetarian Bride, and stay tuned for our upcoming posts.
You can also comment down your personal favorites or your requested topic.
Read Next: Top 10 Wedding Ring Ideas 2020 or Top 10 Wedding Makeup Ideas
Happy Preps!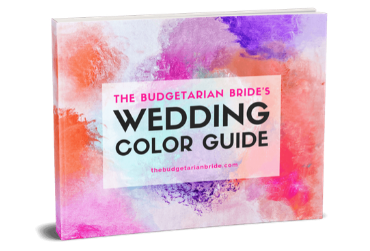 NOTE: You will receive your FREE Guide on the email you will provide.
Wedding Bouquet 2020: Here's The Budgetarian Bride January Feature