Based on our recent post, here are the top 10 Intimate Civil Wedding photos that won our hearts!
From fast food reception to civil wedding abroad, these are what fellow budgetarian brides loved.
Top 1 Bernadette Bansoy – Arenas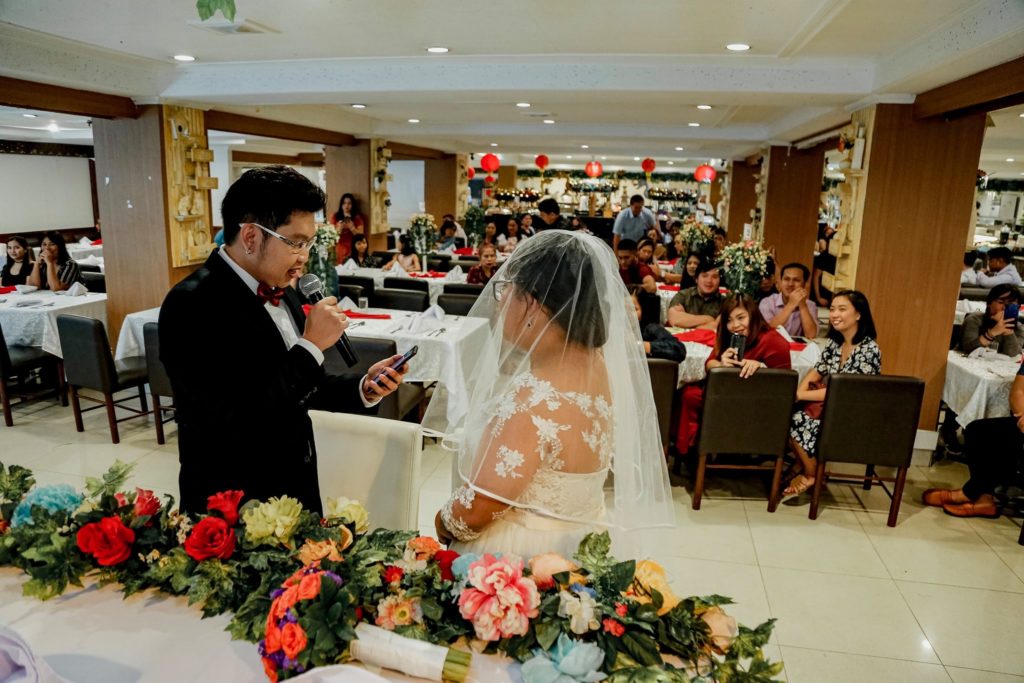 Civil wedding last 11.16.2019 at Dad's Edsa, 120 pax for 57,600.00 super unlimited food, venue and styling.
Top 2 Mikaela Baguio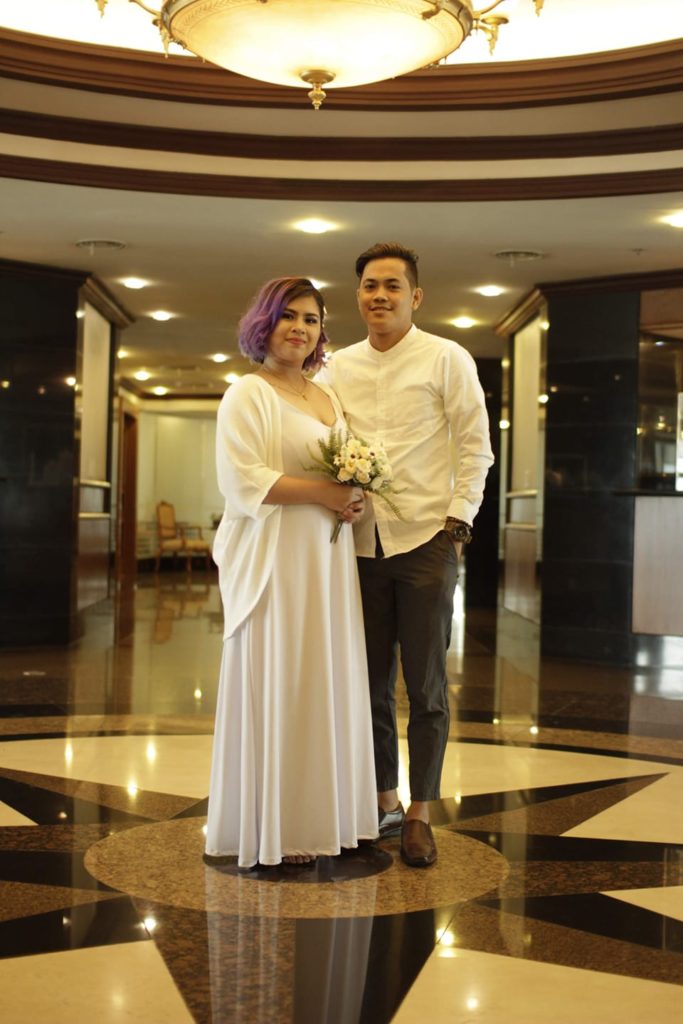 June 27, 2019 wedding at the Makati City Hall. 💖💍
0 gastos, ever so thankful to our ninongs and ninangs.😊
T0p 3 Melinda Ramo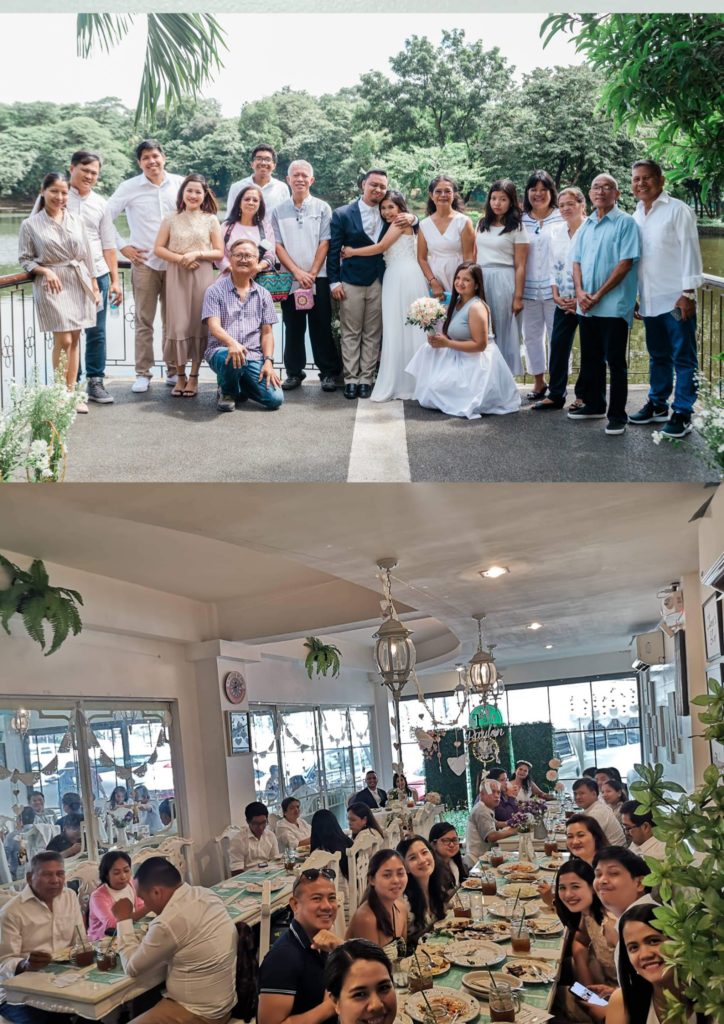 Intimate wedding with 15 guests sa ceremony, 30 guests sa reception 🙂
Top 4 Chlara Mariell Pizon
Nov. 21, 2019 During our 9th Year Anniversary we decided to have our very intimate civil wedding in Georgia 🇬🇪 We chose outdoor ceremony to have our dream wedding – winter wedding 🌨❄️ And by God's grace, it really snowed on our wedding day. ❤️
This is recommended for OFWs in Middle East who want to get married but want to make it more memorable. We spent less for the wedding itself plus nakapagtravel pa kami after 🙂
Top 5 Rhegie Sun
This is my civil wedding – June 28, 2011 at Antipolo City Trial Court. As you can see, our reception is at Mang Inasal. We were just the two of us (hubby) by that time. Only my father and 2 siblings came and 1 pair of godparents. My husband has no one from his family, he only came by himself. Just to prove and to pursue our love for each other, we did it, and until now, we are together with our 2 sons. And planning to have our church wedding by next year on our 10yrs anniversary. (So help me God) 🥰
Top 6 Mary Ann Villanueva Cañeda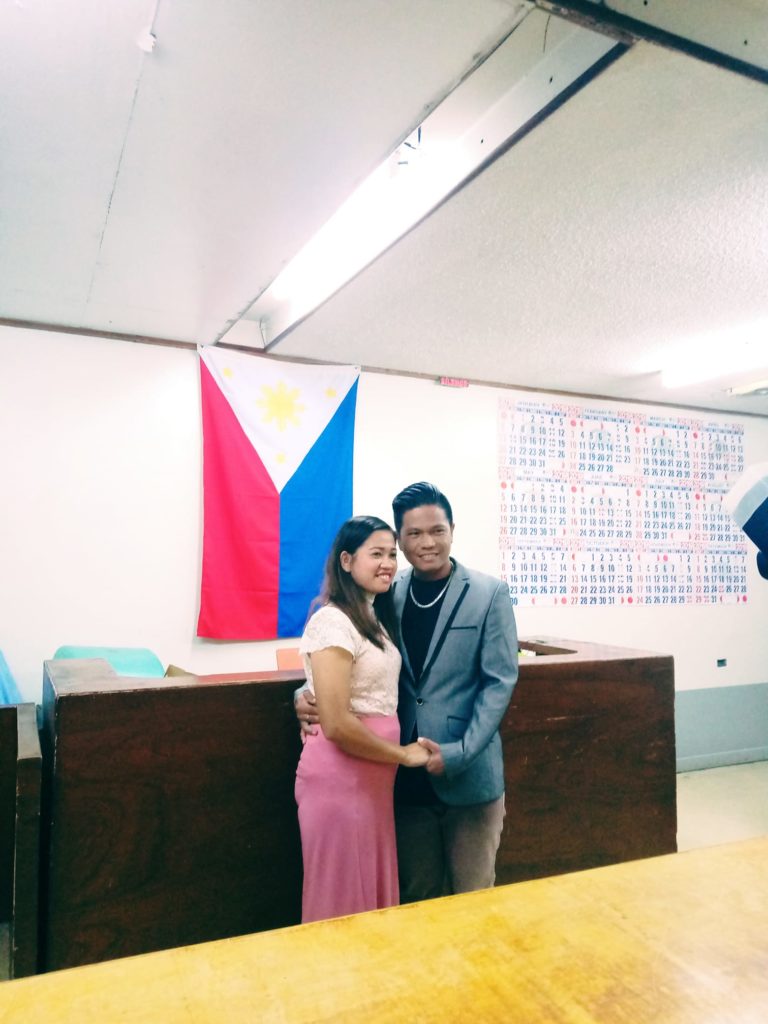 January 22, 2019
Today is our 1st wedding anniversary💕
Top 7 Ambee Rabacal Daza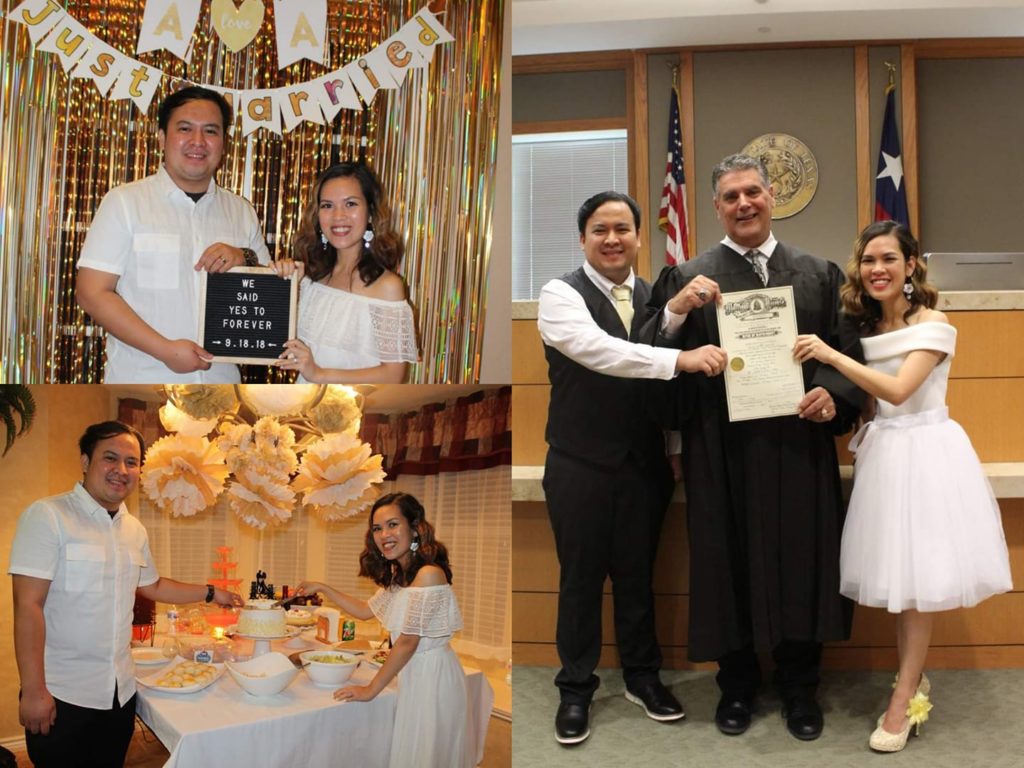 September 18, 2018, Texas, USA
Married with our family and close friends only.
Since wala sa Pinas 🤣
Church Wedding: Dec 2020, Philippines
Top 8 Jerra Coronel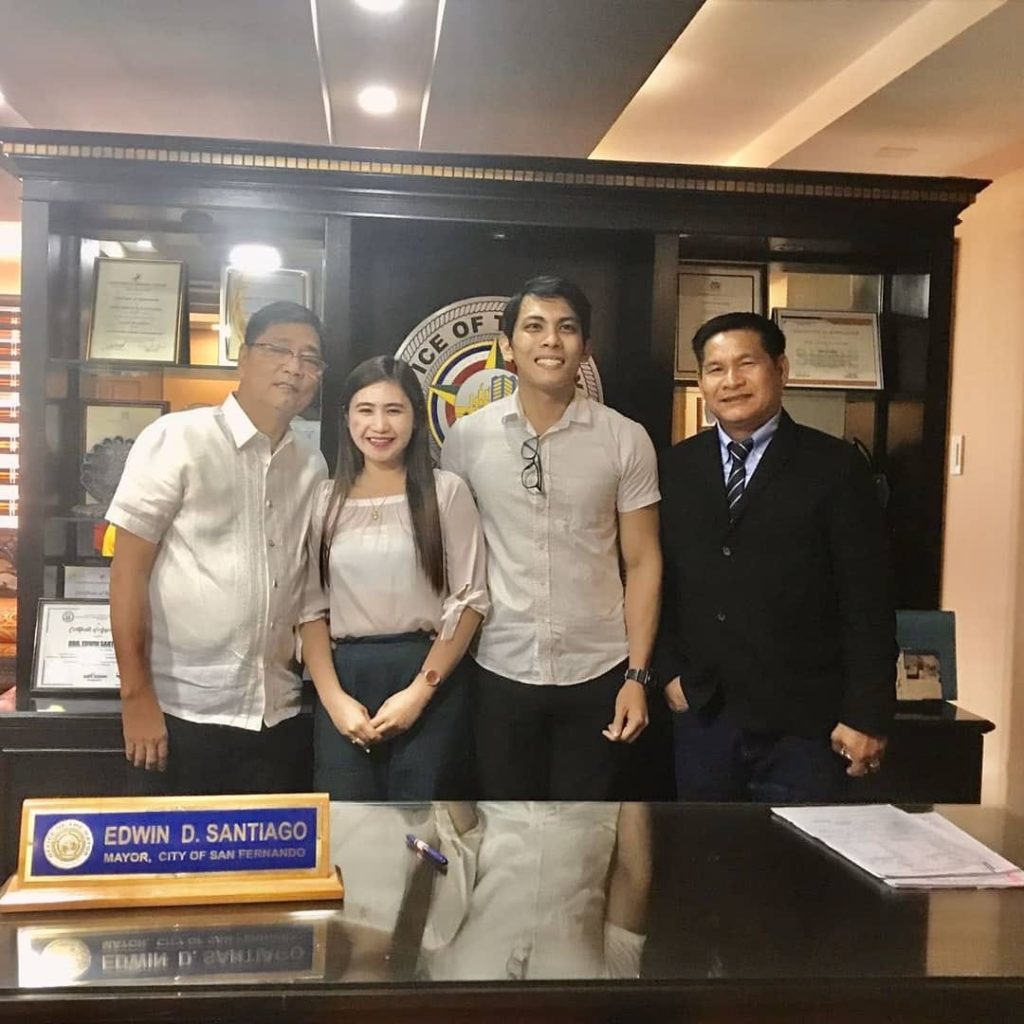 Our intimate, super tipid civil wedding at CSFP City Hall with our City Mayor 🥰🥰
300 pesos only for the solemnization fee.
Sa halagang 300, kasal ka na 🥰
#BudgetarianBride
Top 9 Josie M. Bandojo-Zamora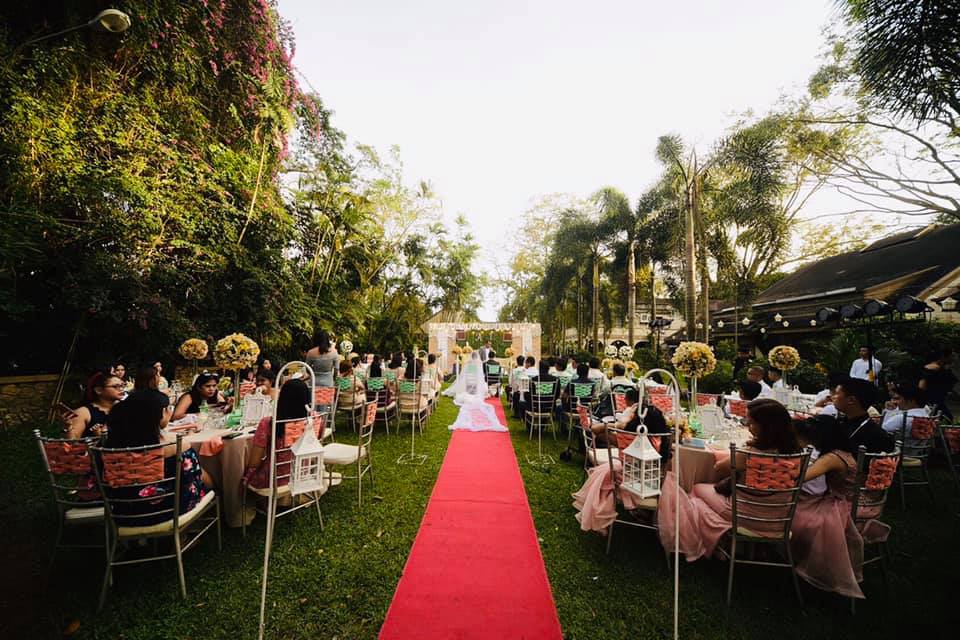 Civil wedding with entourage.
Top 10 Cherry Sanopo
Our civil wedding last Dec 30, 2019. With the help of really good friends, naayusan namin ang venue 'til 4AM at wedding ceremony na ng 9:00AM.
Camille's Choice Award: Jenny B. Into
Sept 16,2016
Kasabay sya ng 1st bday ng anak ko kaya nakatipid sa handaan hehe 😍
I hope you loved all the Civil Weddings we featured! If you want to be part of the next featured brides, you can like our page The Budgetarian Bride, and stay tuned for our upcoming posts.
You can also comment down your personal favorites or your requested topic.
Read Next: Top 10 Prenup Ideas of January 2020 or Top 10 INC Wedding Photos
Happy Preps!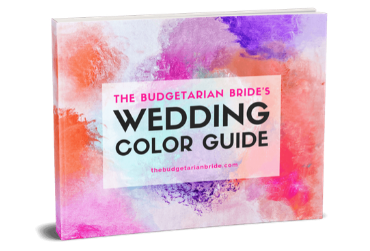 NOTE: You will receive your FREE Guide at the email address you will provide.
Civil Wedding 2020: Here's The Budgetarian Bride January Feature