Based on our recent post, here are the top 10 best Prenup Outift that won our hearts!
From simple looks to totally stunning prenup outfit, they all made it to our Top 10. See what The Budgetarian Brides are raving about:
Top 1 Arrah Gallardo-Alvarez
We had a Descendants of the Sun inspired prenup shoot since I'm a Doctor by profession and my husband is a Fire Officer. I bought my outfit na same talaga kay Song Hye-kyo sa mga malls, just borrowed my DMs from a friend and vest from DoH. While husband just wore his Delta uniform. Tipid!
Real-life partners on saving lives! ❤️
Location: Ruins of Magsaysay Davao del Sur, lugar po kung saan most devastated ng lindol last year
Top 2 Mary Rose Apaya Estrabo
1st Set: bili lang namin sa palengke dito sa amin. We portrayed as dalagang nag lalaba sa ilog at binatang nagsasaka.
2nd Set: Nabili lang namin sa Divisoria. A traditional barong and maria clara outfit.
3rd Set: Rented lang namin sa Couture dito sa Laguna. Filipiniana attire ulit para sa aming wedding theme
Top 3 Jamila Agbulos
This is our Set 1 ng Prenup (Gown Rented somewhere in Makati while Type B uniform ni Fiancee suot nya) 😊 Outfit inspired related sa Maritime since we're both working in the Maritime Industry.
Top 4 Rusien Miesh
Eto naman, uniform lang namin 😅
Top 5 Lalie Leonor Magcawas
School uniform, we're both teachers❤️
Di na bumili, Ito lang din yung uniform namin sa school🤣 mas tipid saka di na din bumayad sa venue kasi sa University kung saan nagtuturo si hubby kami nagprenup, doon din kami nagkakilala😍
Top 6 Reylina De Jesus Mendoza
Rent: Marvin Garcia Collections
Top 7 Mavee Calayan – Ting
Bought our sweatshirt at H&M, pang gamit gamit nadin, at gamit na gamit na sya dahil malamig ang panahon ngayon 😊
Top 8 Karla Bolintiam
We had a Japanese inspired prenup 😊❤️ Ni-rent lang namin ang kimonos ❤️
Top 9 Jexel Dacanay Octavo
Yung longsleeve sa sm, then yung slacks pamasok niya sa school hehe! My dress, sa online ko lang nabili.
Top 10 Rocel Pagtalunan
Shoutout po sa friend ko na nagoffer sa'kin nito ❤️
Camille's Choice Award: Prei Tanierla Abad
Since we are sometimes complimented as Arabian-looking couples, tadaa! Our first movie date was Aladdin and we have loved the characters and
everything in the story since childhood. 🌌🌍💎 ✨
Thanks for my fashion designer friend who made these outfits possible! ❤
I hope you loved all the Prenup Outfit we featured! If you want to be part of the next featured brides and grooms, you can like our page The Budgetarian Bride, and stay tuned for our upcoming posts.
Check out the Top 10 Wedding Gowns of January 2020 or Top 10 Wedding Makeup Ideas or Best Wedding Reception Venues
You can also comment down your personal favorites or your requested topic.
Happy Preps!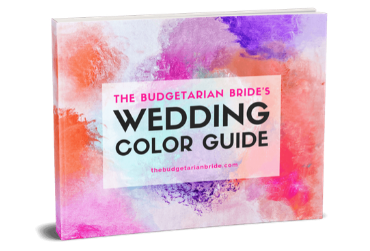 NOTE: You will receive your FREE Guide at the email address you will provide.
Prenup Outfit: Here's The Budgetarian Bride February Feature