Based on our recent post, here are the top 10 best Wedding Cake Ideas that won our hearts!
From simple wedding cake to multi-layered pieces, they all made it to our Top 10. See what The Budgetarian Brides are raving about:
Top 1 Astrid Salazar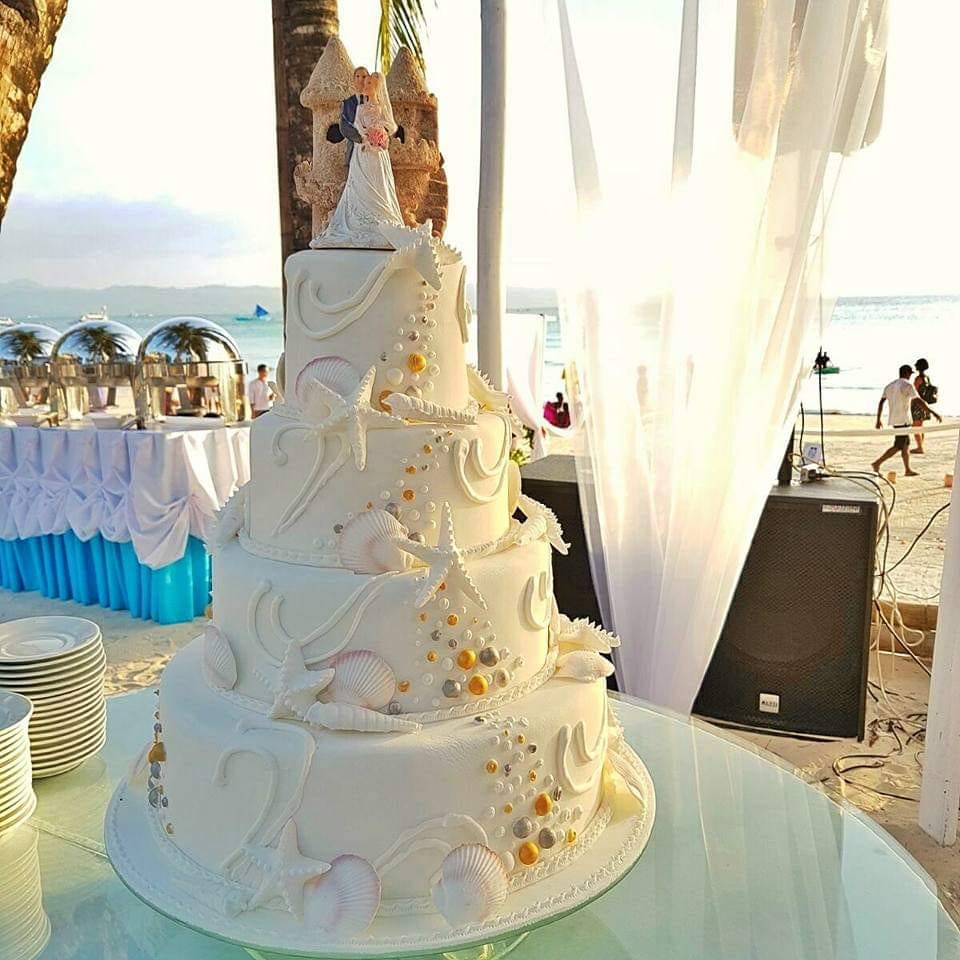 Sand Castle-inspired cake for our intimate beach wedding 🏰
Top 2 Joana Elaine Nasol
Since we don't have budget for lechon
Top 3 Lianne Arielle V Orgil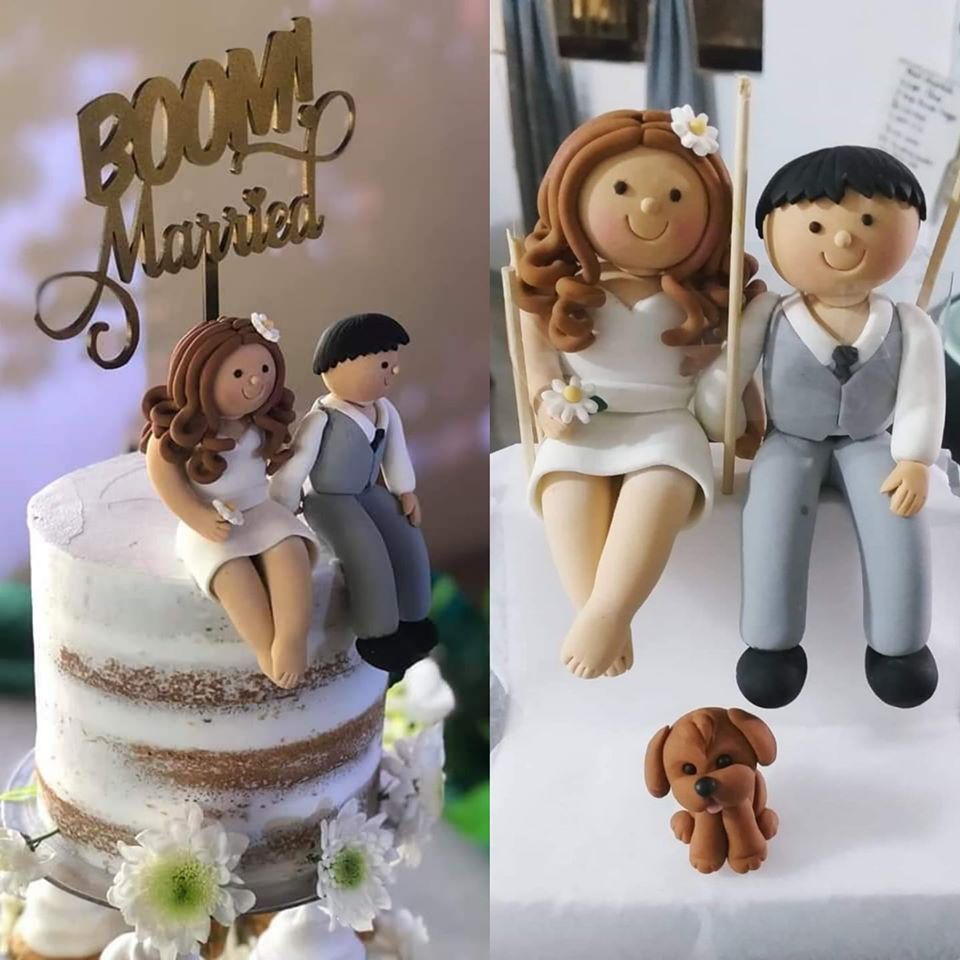 A simple naked cake with edible cake toppers: Chubby bride, handsome groom and our cute dog Wanda. Made by our close baker friends 🙂
12 27.2019
Top 4 Desiree Decano Lacson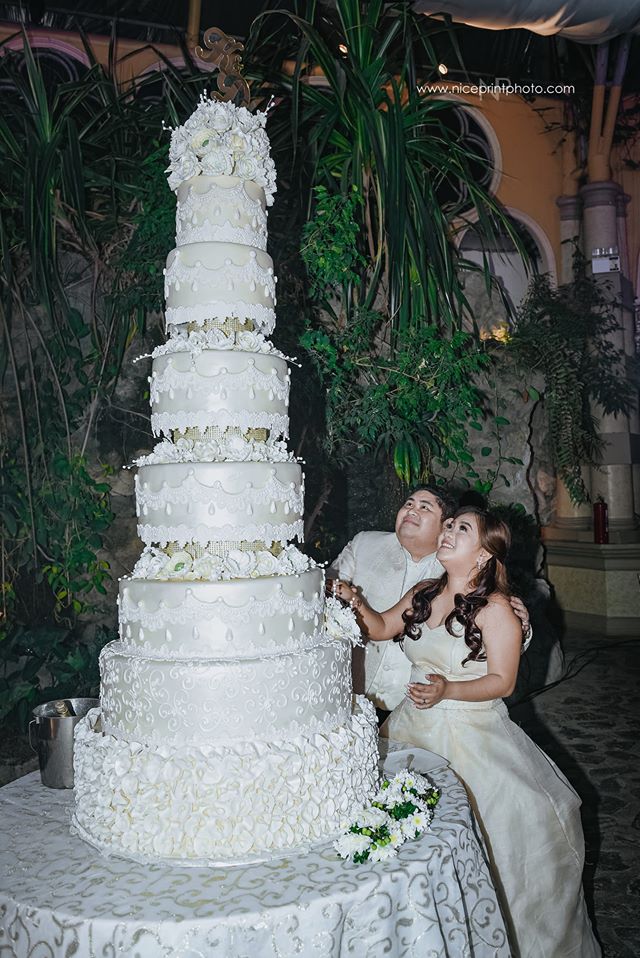 Our dream cake. 🎂 Si bride nagbayad from her ipon, as in super tipid ng ilang months. Sabi ko, once lang ito in my entire life kaya pinag-ipunan po talaga. 💞
Highly recommended Angelyn's Cakes 💗
Top 5 Ira Katrina Mendoza – Valerio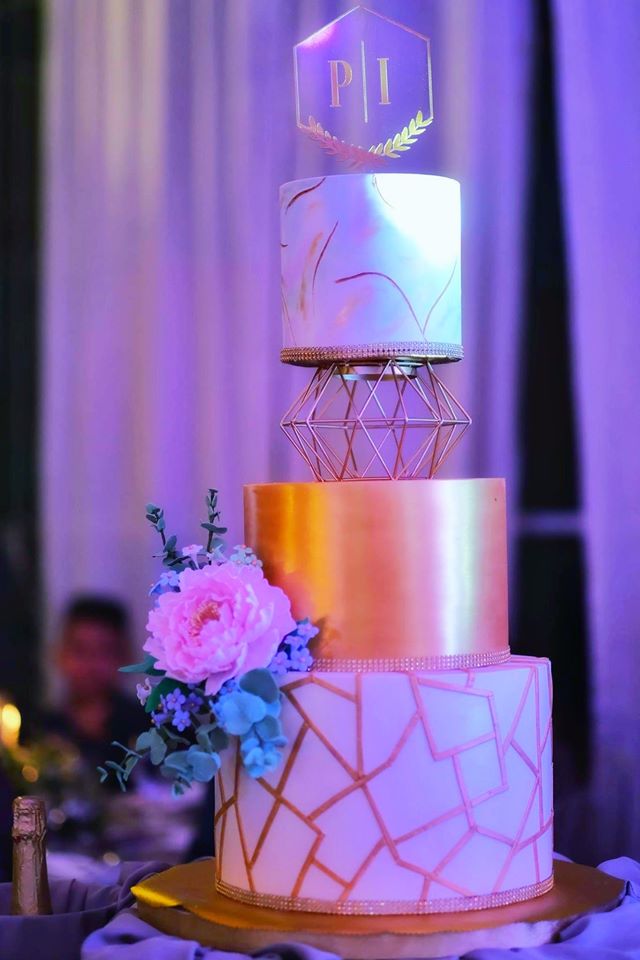 Geometric-inspired cake.
The coating is pure chocolate not fondant. Cake base is chocolate marble; frosting dark chocolate and kahlua. 🙂
CAKE is by Amazing Cakes by Gervy
Acrylic Topper by Laser Crafts PH
#TeamPATIRA
Looking for The Budgetarian Bride ebook (Wedding Planning for the Clueless Bride to be)? This is the ultimate guide to help you plan your dream wedding with your budget!
Top 6 Shelah Marie Bulig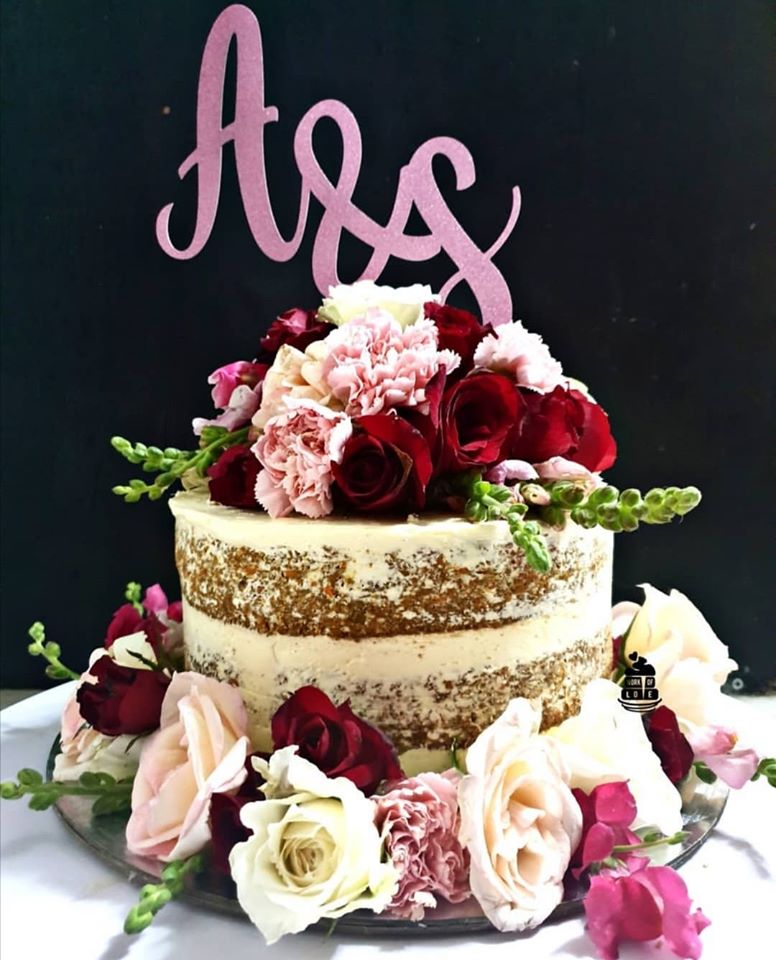 Didn't want a high layered cake. Our wedding cake is just one layer with our initials as a topper. ❤️❤️❤️With a combination of blush pink, red and white flowers.
Top 7 Mary Janeen Abadejos
Wedding crepe cake
Top 8 Marie Est
Our simple but elegant cake by PhoebeCakes ♥️
Top 9 Windy Carbonel Orillosa
Our Budgetarian Cake 😍
Hubby and I decided na ang cake ay simple, masarap and affordable. Saka ayaw namin ng fondant cake 😁. Kaya we decided na parehas naming favorite na Swiss Chocolate Cake from Becky's Kitchen ang wedding cake. The cake cost only Php 500-600 plus only.
Then para makakain din ang guests namin we decided na magseparate ng brownies and cupcakes from our good friends. Good thing about it gift na nila sa amin yun kahit na binadgetan Sana namin ng 1k for cupcakes and brownies. We arranged it on the dessert table table together with our "basi" and "tapuy"as our souvenirs.
Date of Wedding: January 5, 2013
As of today ang price ng cake sa Becky's Kitchen ay di pa din gaanong mahal though nagtaas sila. Siguradong masarap at sulit pa din 😍
Top 10 Angelita Alarcon-Rio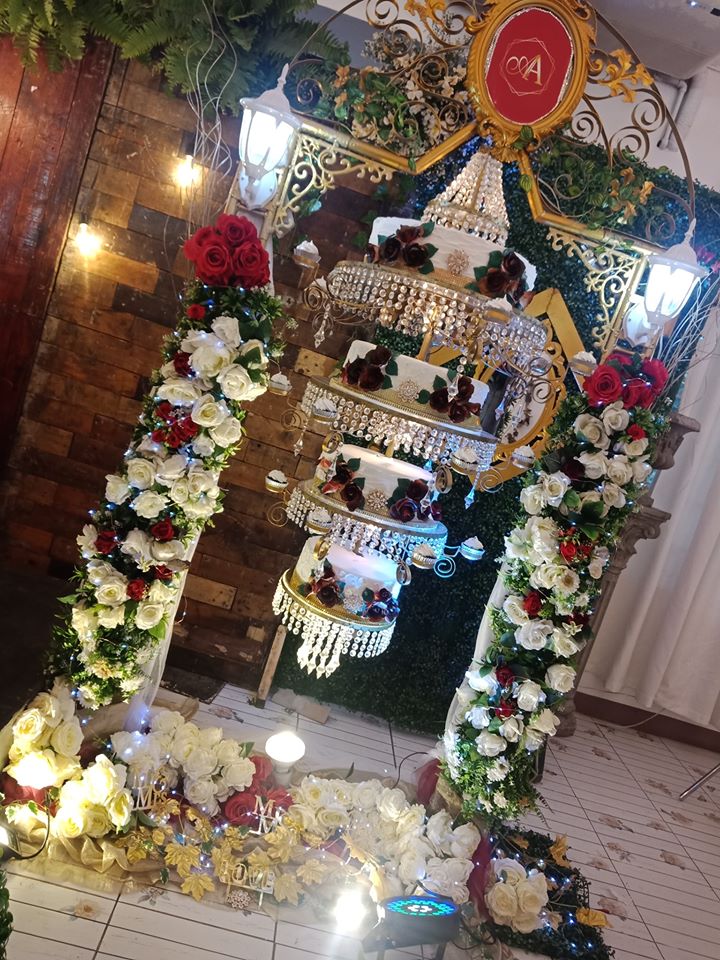 Our chandelier cake
02-02-2020
Camille's Choice Award: Lui Mazo-De Vera
Our Wedding Cake by Edsa Shangri-La Hotel. ❤️
Wedding Date: Nov 24,2019
#tuLUIangFForever
I hope you loved all the Wedding Cake Ideas we featured! If you want to be part of the next featured brides and grooms, you can like our page The Budgetarian Bride, and stay tuned for our upcoming posts.
Check out the Top 10 Wedding Gowns of January 2020 or Top 10 Wedding Makeup Ideas or Best Wedding Reception Venues
You can also comment down your personal favorites or your requested topic.
Happy Preps!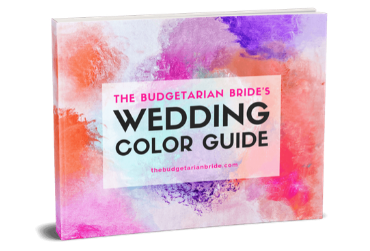 NOTE: You will receive your FREE Guide at the email address you will provide.
Wedding Cake Ideas: Here's The Budgetarian Bride February Feature